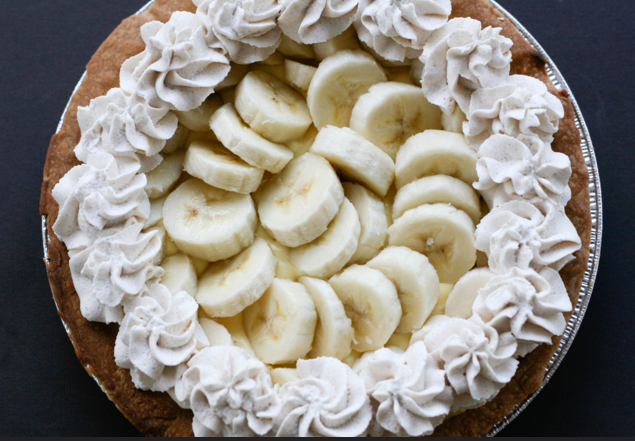 Banana cream pie is a wonderful dessert that is creamy and delicious, it has become popular over the years to have at parties and special occasions
I love this recipe version for this cream pie and have been using it for a few years now at family gatherings and parties and it is simply delicious and easy to make
Here below is the ingredients you will need along with the full recipe
Ingredients
1 pie crust (9 inch), baked
3 tablespoons cornstarch
1 2/3 cups water
14 ounces sweetened condensed milk
3 egg yolks, beaten
2 tablespoons butter
1 teaspoon vanilla extract
3 medium bananas
lemon juice
whipped cream
In a heavy saucepan, dissolve cornstarch in water; stir in sweetened condensed milk and egg yolks. Cook and stir until thickened and bubbly.
Remove from heat; add butter and vanilla. Cool slightly. Slice 2 bananas; dip in lemon juice and drain. Arrange on bottom of prepared crust. Pour filling over bananas; cover. Chill 4 hours or until set.
Garnish the  top with whipped cream as you like . Slice remaining banana; dip in lemon juice, drain and garnish top of pie. Refrigerate
Serving Size: 6