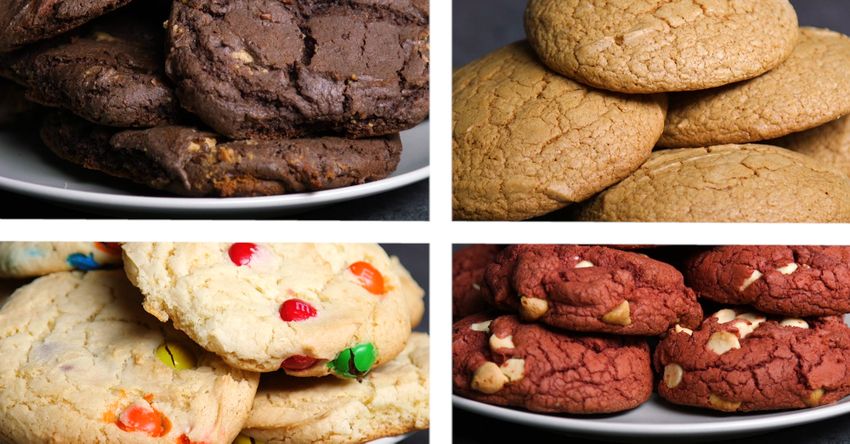 A great way to make cookies easy is to use cake box mix which is just what these cookies are made from.. pumpkin spice cookies,white cake +  M&M,chocolate peanut butter cups and red velvet & white chocolate chips.. so delicious all 4 of them the only thing is which one will you bake first ?
This great recipe has been brought to you by shared.com website and shared Food on YouTube , thanks for sharing it with us
Here below is an excerpt about this recipe and  the video tutorial
My mind has been blown! Did you know that you can make deliciously soft cookies using boxed cake mix? It's basically the most amazing hack ever! The best part is that no one will ever know you had a little help in the kitchen, because these cookies are totally tasty.
To get the recipes please use the link below
http://www.shared.com/this-ingredient-will-change-the-way-you-make-cookies/?utm_source=foodbyshared&utm_medium=facebook&utm_campaign=food