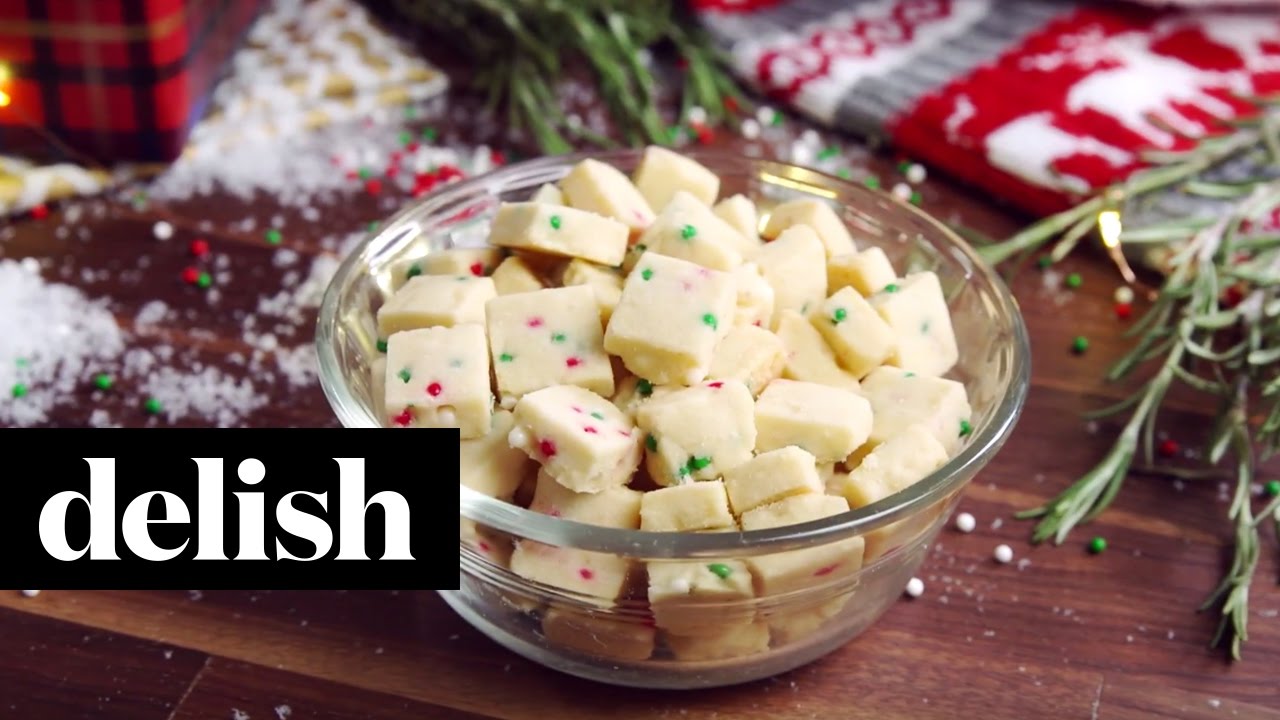 Shortbread is so good to make over the holiday season so why not have a go at making these shortbread bites, they are mouth size shortbread delights great for sharing with family or friends with mugs of hot chocolate or latte
I really love this recipe so I will be giving it a go nearer to Christmas
This great recipe has been brought to you by Delish on YouTube, thanks for sharing it with us
Here below is the recipe and video tutorial both from the YouTube channel
You know it's the holidays when you break out the shortbread.
DIRECTIONS
1. Preheat oven to 325 degrees F.
2. In food processor, combine flour, sugar, salt, vanilla, and butter until combined. Place dough in bowl and knead until it comes together.Add nonpareils and knead to combine.
3. On waxed paper, roll dough into a ½"-thick square. Freeze 15 minutes. Cut dough into 1/2-inch squares. Place dough onto large cookie sheet.
4. Bake until cookies are light brown, 18 to 20 minutes.
INGREDIENTS
1 1/4 c. all-purpose flour
3 tbsp. powdered sugar
1/4 tsp. kosher salt
1/2 tsp. vanilla extract
1/2 c. unsalted butter
1 tbsp. red and green nonpareils or sprinkles