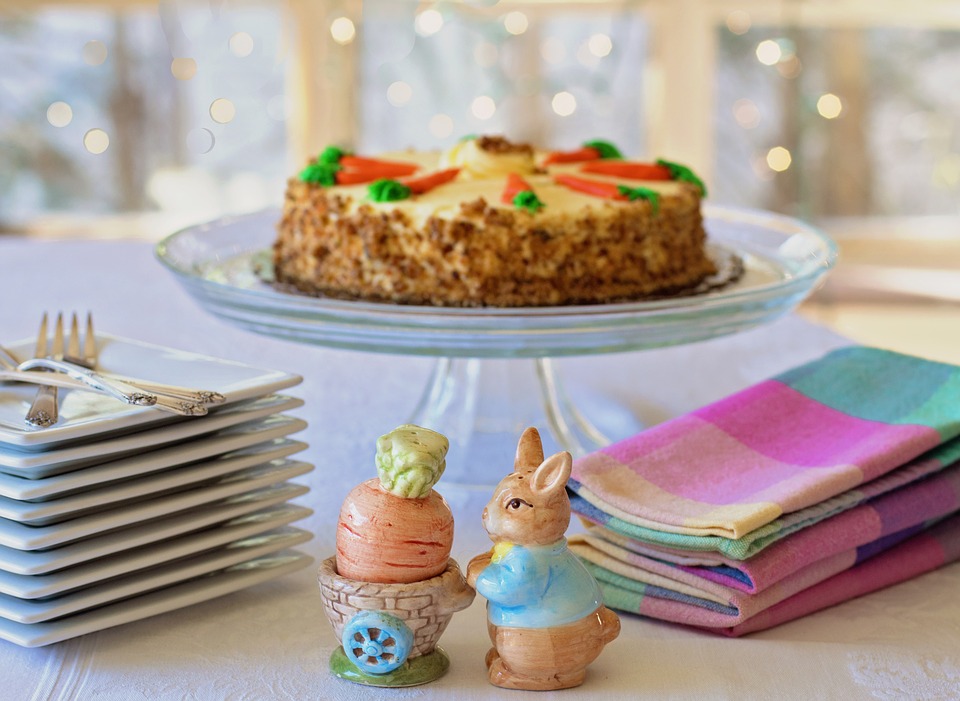 You have probably tried some of my carrot cakes recipes before, and they are all decadent at some point. Today's recipe that I am going to share with you is something a little bit on a higher level. It is a carrot cake, but what makes this cake more special than the others is the dulce de leche frosting on top and sides of the cake. 
When you bite into this cake, you will feel the moist carrot cake, delicious smooth dulce de leche and cream cheese filling on the outside and to turn on a crunchy side – crushed pecans on top and sides of the cake. I am extremely happy today to share with you such a delicious recipe for carrot cake because of all I want, and I know you badly want it as well, to please all of the guests that are coming over your place. 
With this yummy cake, you will amaze everybody in the house, and because people will ask for the recipe, don't forget to have it on hand, or copied in several notes. If you want to be the perfect housewife with the most amazing recipes on hand, make this cake and show off in front of the guest. I assure you will be a real winner over any other recipe you have made before. 
Ingredients
For the batter of the cake :
 1 ½ cups of all-purpose flour 
 2 teaspoons of baking powder 
 ½ teaspoon of salt 
 ½ teaspoon of cinnamon 
 ½ teaspoon ground nutmeg 
 ½ cup granulated sugar 
 1 cup brown sugar
 3 eggs, room temperature 
 2/3 cup canola oil 
 ¼ cup shredded coconut flakes 
 ½ cup crushed pineapple
 2 cups shredded carrots
For the dulce de leche filling: 
 6 ounces cream cheese softened 
¾ cup dulce de leche (caramel) 
1 cup icing sugar, powdered sugar
Crushed pecans for garnishing 
How to Make Dulce De Leche Carrot Cake 
Preheat your oven to 350 degrees F or 170 degrees C. 
In a bowl combine, carrots, pineapple, coconut, vegetable oil, room temperature eggs, and two types of sugar. Mix well until well incorporate and set aside. 
In another bowl, combine the dry ingredients: flour, baking powder, salt, cinnamon, and nutmeg. All of the dry ingredients pour into the wet ingredients and mix well until combined, but be careful not to over mix the batter. Transfer this mixture into already well-greased and lined with parchment paper, round cake tin and bake for about 30-35 minutes, or until a toothpick inserted in the center of the cake comes out clean. 
In a large mixing bowl, place in the cream cheese, dulce de leche, and powdered sugar. Mix until well incorporated, and smooth spread will develop. 
Let the cake cool completely and spread the dulce de leche filling on top and sides of the cake. Sprinkle with crushed pecans. 
To see other recipes, check out: 
http://www.acupofteasolveseverything.com/2014/06/dulce-de-leche-carrot-cake-with.html
https://www.recipelion.com/Cake-Recipes/Dulce-de-Leche-Carrot-Cake
https://www.closetcooking.com/carrot-cake-with-dulce-de-leche-cream/