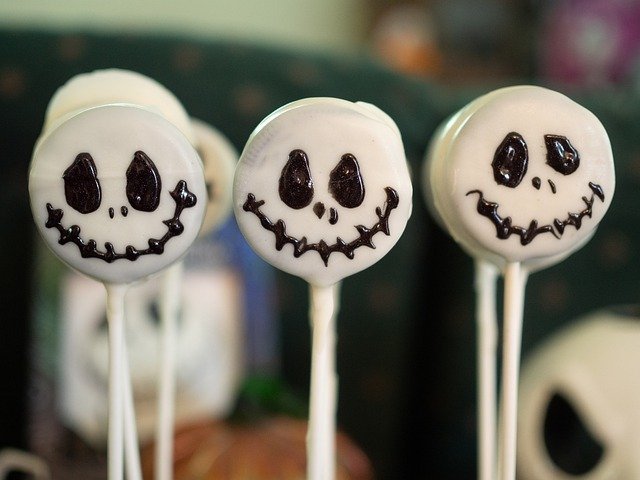 Make spooktacular homemade Halloween treats this coming holiday with this easy Halloween Oreo pops. These no-bake treats are easy to prepare, and you can make this together with your kids or grandchildren.
Instead of buying store-bought candies, make these treats and spark some creativity to your kids. This is a fun activity you will enjoy making with them. I am doing a simple Jack Skellington face design, but you can make other designs. For example, you can replace white chocolate with 12 ounces of green candy melts, and do a Frankenstein design or orange candy melts for a pumpkin design. Anything is possible with your imagination.
Let's get started.
Ingredients for Easy Halloween Oreo Pops
12 Halloween Oreos, preferably double-stuffed
12 lollipop sticks
2 cups of white chocolate, melted
2 teaspoon coconut oil
Black icing
How to Make Easy Halloween Oreo Pops
Line parchment paper on a medium-sized baking pan. Insert the lollipop stick into your Oreos cream. In case you are using thin ones and having difficulty because they are breaking, you could separate the Oreos before proceeding to the next step.
Combine coconut oil and melted white chocolate. Add more oil if you need to thin the mixture. If you open the cookies, you can dip the lollipop stick first and then put it in the half Oreo cream and close it with the other half by gently pressing. Spoon the white chocolate over the Oreos, making sure you coat them evenly.
Place the Oreo pops in the fridge for 5-10 minutes. Once the chocolate hardens, you can now start to draw Jack Skellington's face using the black icing. You can put them back in the fridge to let the icing set.
To see other recipes for Halloween Oreo Pops, check out: