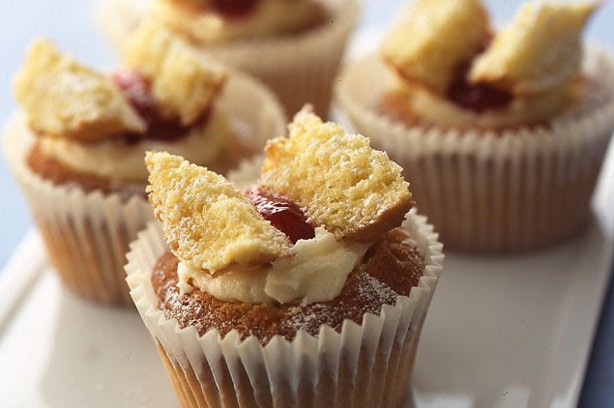 I love these amazing butterfly buns that are so easy to make with children
I want to set up a group of easy baking recipes to make with kids or older children can make by themselves as I love to get in the kitchen with my Grandchildren, there  are many great recipes out there that you can make together from simple all-in-one cakes and you can decorate them together to easy  tray bakes and biscuits so I really hope to find you some great recipes
Here below is an excerpt from the website about baking together with children
Baking isn't just about getting a yummy treat  it also teaches little ones important life skills. Get them to help you measure out ingredients to practice their counting and grasp of weights and measures. Wet ingredients help foster interest in volume and of course there's the timing of each bake too. Kids will love counting down the minutes until they can bring their homemade bakes out of the oven and this is the best way we know of getting our kids to sit quietly and watch a timer! If you have slightly older children then you could let them take the baking from the oven themselves, making sure they use oven gloves and go carefully, to teach them about heat safety.  
This particular recipe has been brought to you by goodtoknow.co.uk, thanks for sharing it with us, this recipe comes with a video tutorial too
Here is a n excerpt about these cakes
Butterfly cakes are a really cute way to surprise the little ones, especially if it's someone's special day! If you want to turn it into a fun activity, the kids are going to love making these butterfly buns with you. In just a few simple steps you can have these tasty butterfly cakes ready in 40 mins, so they're quick to make as well as easy. This simple butterfly cake recipe is also a bake sale favourite, because they're so simple to make. This recipe makes 10 medium sized butterfly buns. Each bun is packed with buttercream and jam making them a delicious treat for kids. This recipe is so easy to make and get the kids involved. They can help measure ingredients, mix and pour the batter as well as make the cake 'wings' too. These butterfly buns would be ideal for kids' parties or as a party favour in goody bags. This recipe shows you how to make your own buttercream too for 100% homemade butterfly cakes – so nobody can accuse you of copping out!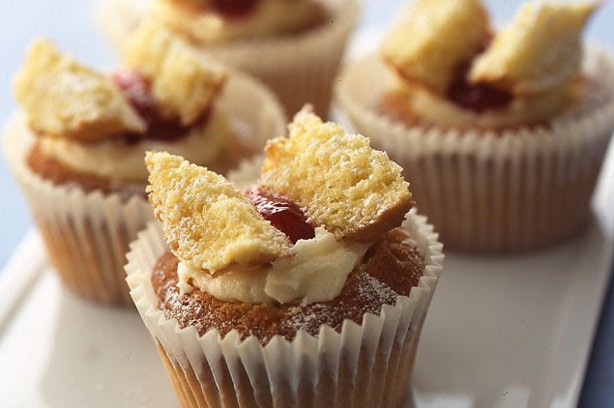 To Get The Full Recipe Please Use The Link Below
http://www.goodtoknow.co.uk/recipes/147793/Butterfly-buns