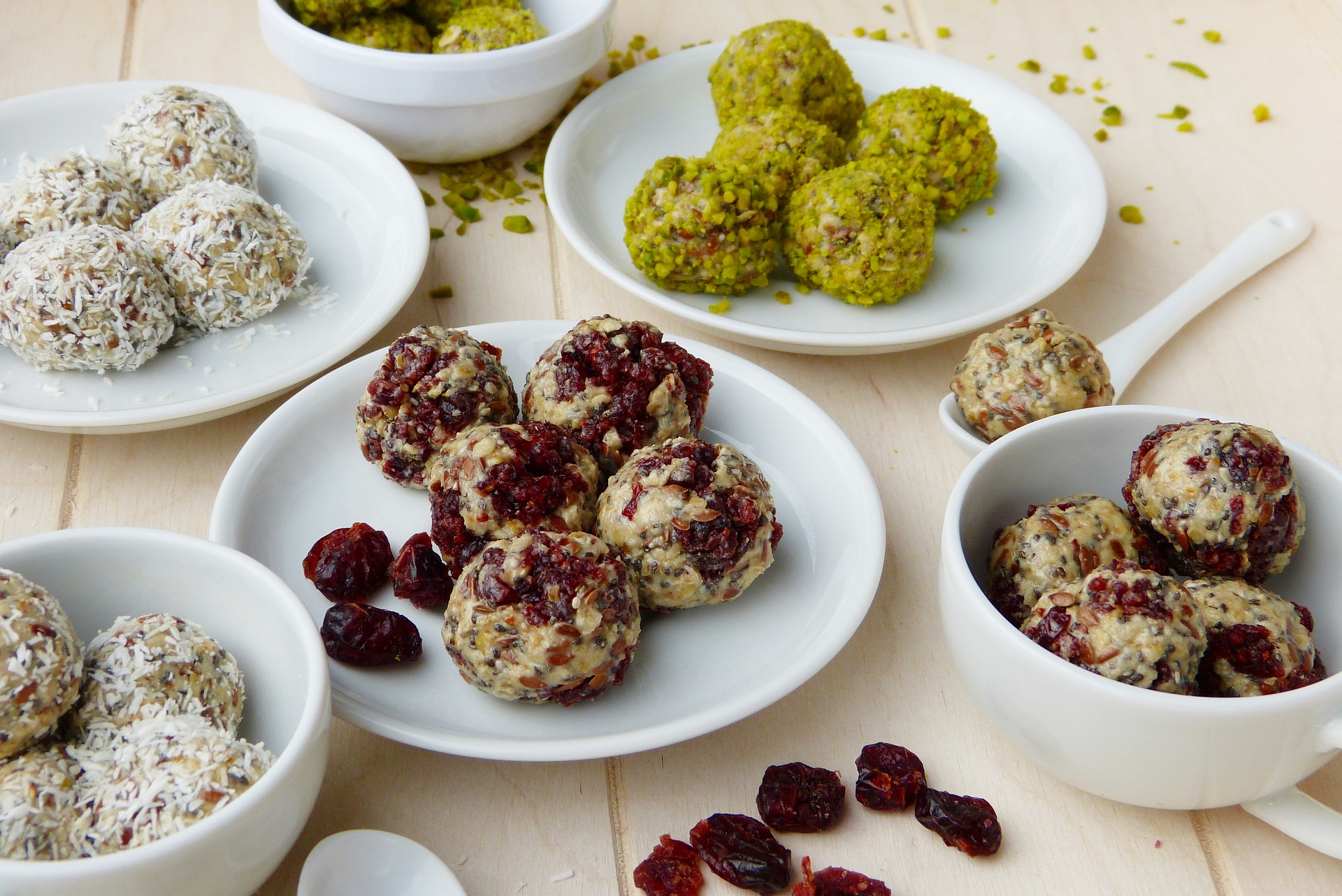 This is a perfect recipe when you don't have too much time in the morning to make breakfast. Packed with protein and easy to prepare, these bites are healthy and will give you the energy that will last until lunch. This recipe will make 16 servings of delicious, healthy, and protein-packed bites that stores very well in the fridge.
Being a mom of two wonderful kids, morning time sometimes is a bit overwhelming for me. Preparing breakfast, doing morning chores, driving the kids to school, etc. And I also want to make a healthy breakfast for my family. After some research, this recipe is what I come up with. I was a bit worried that my family won't like them, but to my surprise, they loved it.
Fork one and dip it in honey if you like it sweet, or sprinkle some cocoa powder to give it that chocolate taste. These energy bites are also easy to carry around. If you have a busy morning, just put some in a plastic bag, and you can snack on them whenever you like.
Ingredients for Cranberry Almond Energy Bites
1 cup oatmeal
1/3 cup almonds (chopped)
1/3 cup sweetened coconut (shredded)
1 tablespoon ground flaxseed (optional)
1/2 cup nut butter peanut or almond
1/4 cup honey
1 tablespoon chia seeds
1/3 cup dried cranberries (roughly chopped)
How to Make Cranberry Almond Energy Bites
At 350°F, bake coconut, oatmeal, and almonds for 8-10 minutes, stirring after 5 minutes, then allow the mixture to cool once done. Microwave the nut butter for 20-30 seconds until runny then to the bowl, add the baked mix, flaxseed, honey, chia seeds, and cranberries. Form into about 1.5″ balls and refrigerate. Serve and enjoy. Store in an airtight container refrigerated for up to one week or freezer for 3 months.
To see other recipes for Cranberry Almond Energy Bites, check out:
https://www.thecreativebite.com/cranberry-almond-energy-bites/
https://www.quakeroats.com/cooking-and-recipe/cranberry-almond-energy-bites