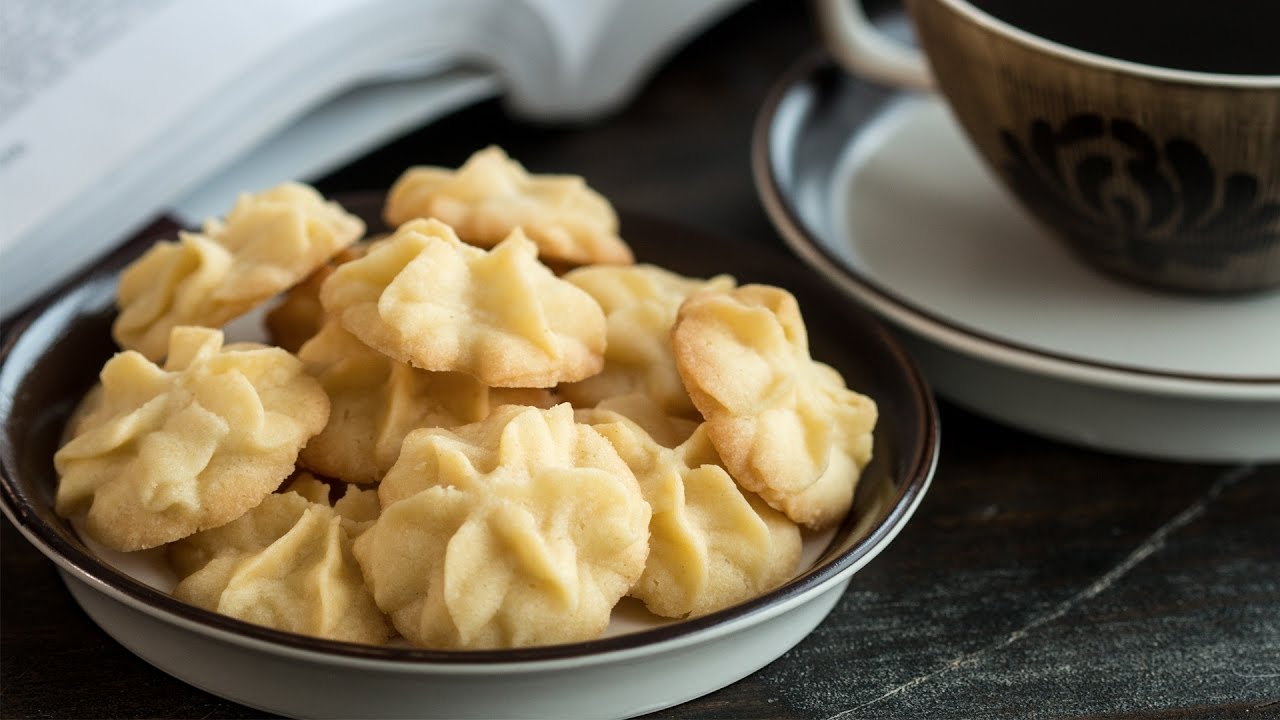 Butter cookies so good to have with that mug of hot chocolate when friends or family come over.. sound so delicious to me that is why I just had to share this recipe with you that has been brought to you by Home Cooking Adventure on YouTube and on homecookingadventure.com , thanks for sharing it with us
I certainly will be giving this recipe a go as I want to make them over the holidays to have with hot drinks when family or friends drop in
Here below is an excerpt abut this cookies from the website
Is there anyone who doesn't enjoy butter cookies? You definitely need to try this version of butter cookies as you will probably change your mind. These cookies are soft inside, almost melting in your mouth, with a bit of crispy texture on the outside, buttery and rich. They are great alongside morning tea or coffee or simply as a snack.

The recipe is slightly different from other butter cookie recipes, as the batter is creamy and able to be piped. You need to work as quickly as you can as the batter can harden and makes the piping more difficult. You can make different shapes, and depending on the cookie size the baking time may vary as well.

These beautiful butter cookies are definitely one of the best butter cookies I've made so far, totally addictive and really delicious.
Here below is the recipe and video tutorial both from the YouTube channel
Ingredients Makes about 60 cookies
9 oz (250g) butter, room temperature
1/2 cup (60g) powdered sugar
1 tsp (5g) vanilla extract
2 cups (250g) flour
1. Preheat oven to 350F (180C). Line 2 baking sheets with parchment paper.
2. Place butter in a bowl and use a hand mixer to mix until creamy. Add powdered sugar and vanilla extract and continue mixing for another 12 minutes until the mixture becomes white and creamy.
3. Using a spatula incorporate flour into the butter mixture until completely combined.
4. Transfer the batter into a piping bag fitted with a 1M (½ inch-1 cm) star tip.
5. Form cookies on the prepared baking sheets.
6. Bake for 10-12 minutes or until the base begins to brown.
7. Let the cookies cool completely on a cooling rack before serving.