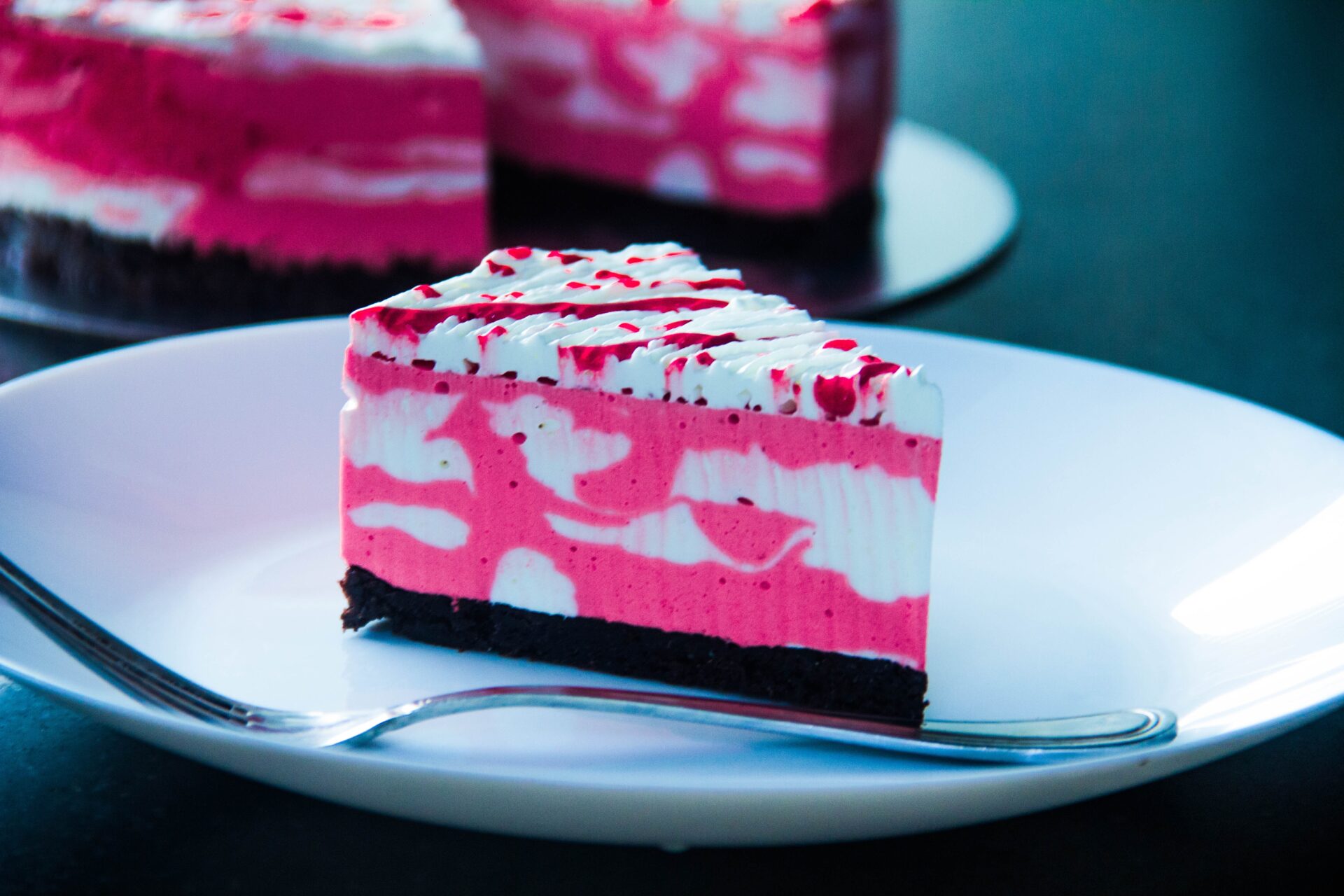 This cake is really a sight to behold. The combination of white, red, and pink, makes this a great cake for your kid's birthday parties or even if you're hosting a small get together with the family. Cut into 10-12 slices and if there are leftovers, which I highly doubt, this cake stores well in the fridge.
I always struggled to find the right cake for an occasion. There are too many good options out there. So, I decided to make them. They're something that I know my family will love and enjoy.
This cake is so colorful but don't let that stop you from adding another color. We already have the red and white, why not add some blue with fresh chopped blueberries. Or finely chop some dark chocolate and sprinkle on top.
Ingredients for This Strawberry Swirl Cake Recipe
4 eggs (room temperature)
2 cups flour
2 sticks butter (room temperature)
1 ½ teaspoon vanilla extract (can for lemon extract)
1 cup of sugar
1 tablespoon lemon juice
½ teaspoon baking powder
1/3 cup seedless strawberry preserves
¼ teaspoon salt
¼ cup sour cream
1 cup crushed oreo cookies (cream not included)
Icing:
4 ounces cream cheese (room temperature)
½ cup powdered sugar
¼ teaspoon vanilla extract (can sub lemon extract)
How to Make This Strawberry Swirl Cake Recipe
First, preheat your oven to 350 F. With parchment paper, line a round pan and put the crushed oreos. Press firmly and then set aside.
Whisk together the flour, salt, and baking powder in a medium bowl. Set aside. For at least 2 minutes, cream together the butter and sugar then add the eggs in one at a time, beating after each addition. Beat in the vanilla extract.
Add half the flour mix while the mixer on low and beat until almost combined. Add in the sour cream, beat until mixed, and then add the remaining flour. Do not overmix. Beat until combined. Mix 1 cup of the batter with the seedless strawberry preserves. Stir the lemon juice into the remaining batter.
Pour in half of the white batter over the crushed oreo cookies. Pour in the strawberry batter on top and then top with the remaining white batter. Swirl slightly using a knife. Bake for 55 – 65 minutes, or until a skewer inserted in the center comes out clean. Allow to cool for 20 minutes and then transfer to a cooling rack to cool completely.
Beat the cream cheese, and whisk in the powdered sugar once the cake is completely cooled, spread on the top of the cake, and enjoy.
To see other Strawberry Swirl Cake recipes, check out:
https://www.myrecipes.com/recipe/strawberry-swirl-cake
https://www.mrfood.com/Cakes/Strawberry-Swirl-Cake-586
https://www.everydaymadefresh.com/strawberry-swirl-pound-cake/