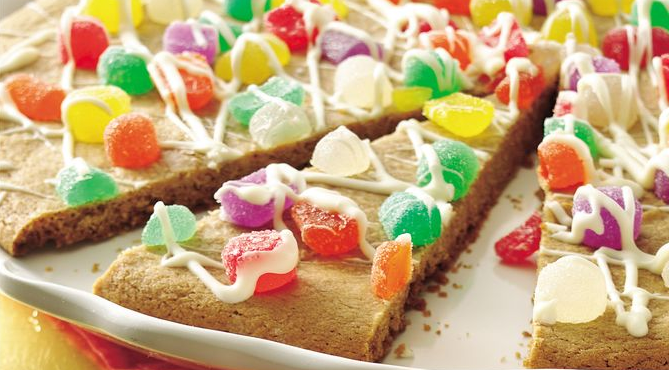 With it being National Gumdrop Day I wanted to find you a fun recipe to make with the children , and I think i found it in this dessert pizza that is so easy to make , I am sure it will be fun to make and more so to eat too .. children will love it
This great recipe is brought to you by tablespoon.com website , thanks for sharing this recipe with us
Here below is a list of the ingredients you will need to make this dessert pizza from the website
 Prep Time 30

min

Total Time 

60

min

Servings 

16
Colorful cookie crust pizza topped with gumdrops and chocolate is ready in just an hour – perfect for dessert.
Ingredients
1/2 cup packed brown sugar
1/4 cup granulated sugar
1/2 cup butter or margarine, softened
1 teaspoon vanilla
1 egg
1 1/2 cups Gold Medal™ all-purpose flour
1/2 teaspoon baking soda
1 cup small gumdrops, cut in half
1/2 cup white baking chips
1 teaspoon shortening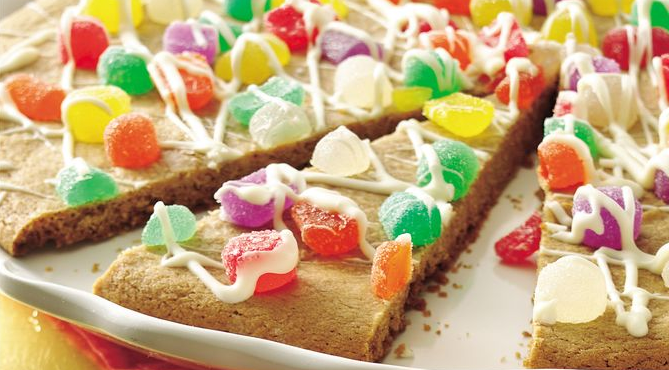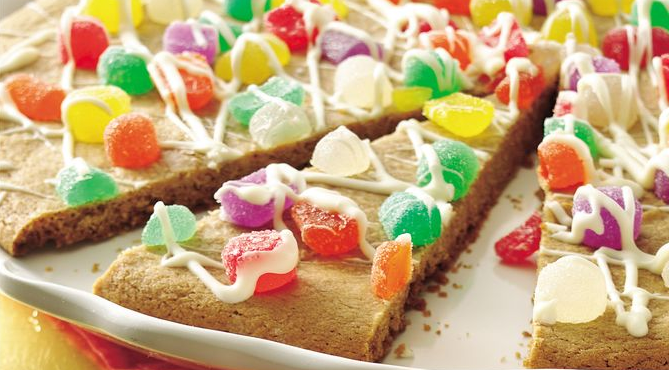 To Get The Recipe:http://www.tablespoon.com/recipes/gumdrop-cookie-pizza/1fa1286c-4713-45a4-81eb-fe76f8a688c5
National Gumdrop Day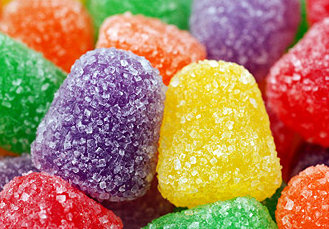 It's National Gumdrop Day! Gumdrops are a tasty, chewy candy made with gelatin and coated with sugar. Gumdrops can come in fruity flavors like grape, cherry, orange, and lemon or spiced flavors like cinnamon, clove, mint, and anise.
Many people believe that a man named Percy Trusdale invented the gumdrop in 1801, but there is very little evidence to support this claim. What we do know is that gumdrops have been a popular confection for at least two hundred years. The board game Candy Land features both a Gumdrop Pass and a Gumdrop Mountain!
To celebrate National Gumdrop Day, use colorful gumdrops to decorate a cake or buy a bag of them to share with your friends!
Article Source :https://www.punchbowl.com/holidays/national-gum-drop-day