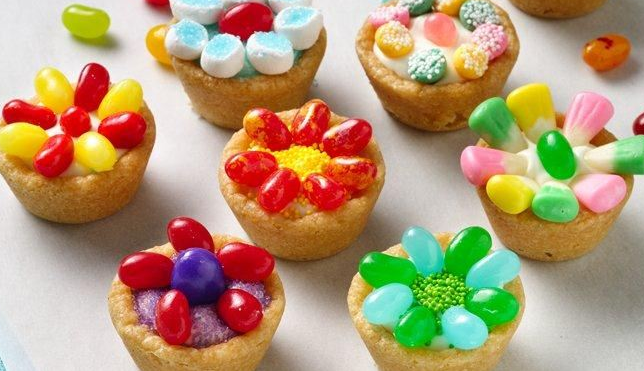 With it being National Jelly Bean Day I wanted to find a fun recipe to make and I think I have found the perfect one that you can make with children , they well love to decorate these cookie cups
I think this recipe is ideal to make for a party where they will but a smile on everyone's faces
This great recipe has been brought to you by tablespoon.com , thanks for sharing it with us
Here below is a list of the ingredients you will need to make these cookie cups from the website
 Prep Time 20

min

Total Time 

1

hr

30

min

Servings  

36
Enjoy a sweet bite with the combination of sugar cookie and fluffy filling in a tiny cookie cup.
INGREDIENTS
1 roll (16.5 oz) Pillsbury™ refrigerated sugar cookies
1 container (1 lb) vanilla creamy ready-to-spread frosting
1cup marshmallow creme
Jelly beans, marshmallows, candy sprinkles, as desired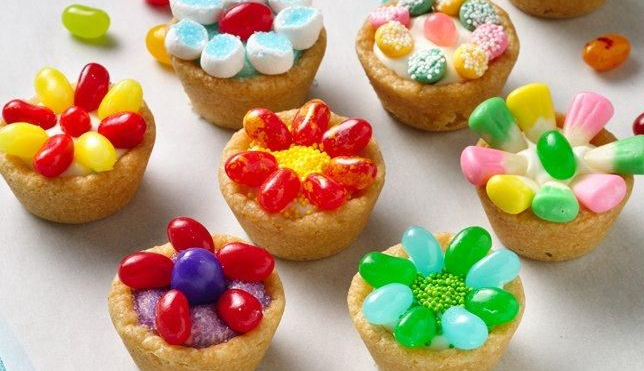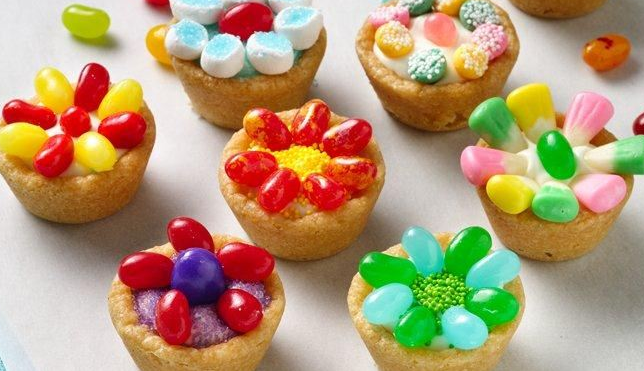 April 22 – National Jelly Bean Day
Five Food Finds about Jelly Beans
They were President Reagan's favorite candy and he used them to help him quit smoking when he was the governor of California.
Each year in the U.S, there are 16 billion jelly beans manufactured just for Easter.  This is enough to circle the Earth more than 3 times if they were laid end to end.
The jelly bean is associated with Easter because of its egg-like shape.
In the early 20th century, a "jelly-bean" was slang for a man of style and no substance.
They were the first candy to be sold by weight rather than by piece.
Article source :foodimentary.com
The full recipe from tablespoon.com is found in the box below