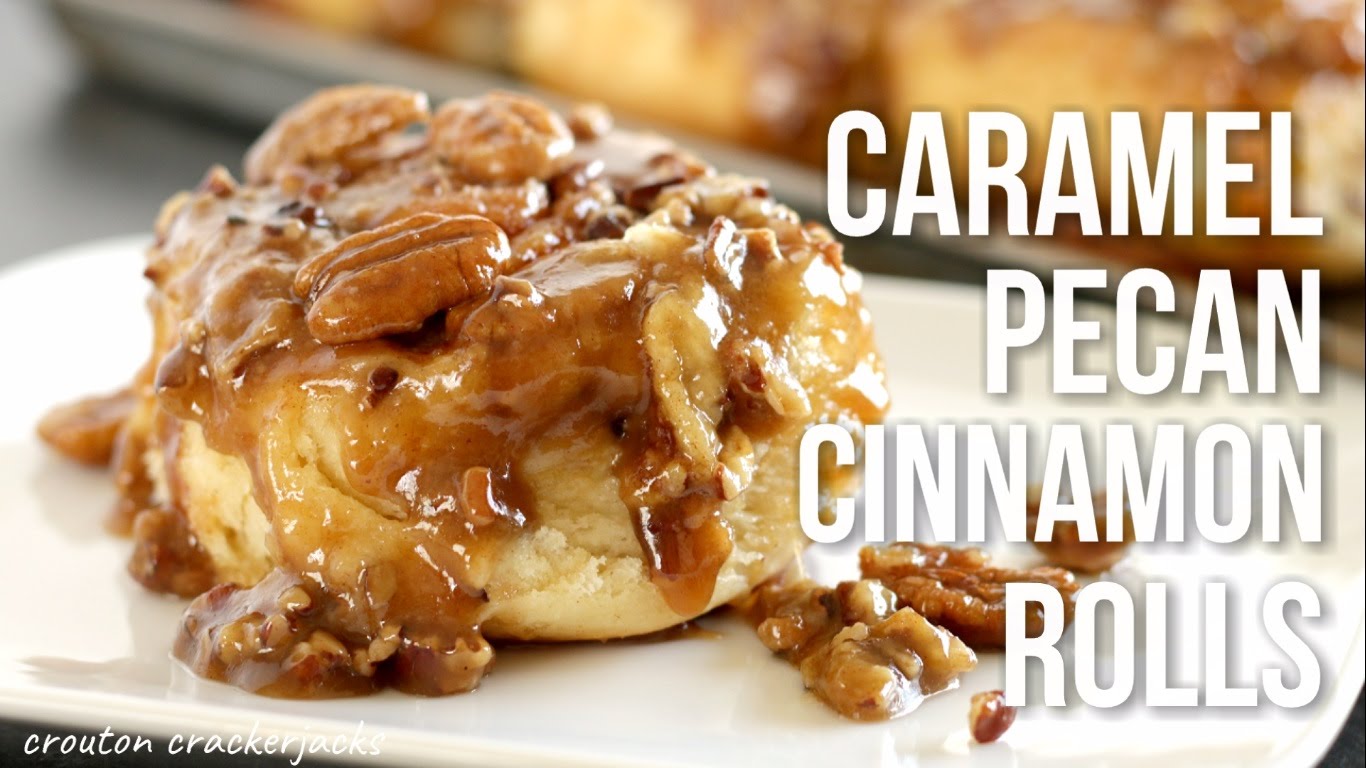 I love sticky bun recipes and this caramel pecan cinnamon roll one is simply delicious , i can just imaging siting at the breakfast table enjoy one of these rolls with a mug of latte.. sounds so good doesn't it ?
with today being National Sticky Bun Day I just had to find you a recipe didn't I .. and I think I did well
This great recipe is brought to you by Crouton Crackerjacks on YouTube , thanks for sharing this recipe with us
Here below is a list of the ingredients you will need to make this recipe along with the video tutorial too
What you'll need:
for the dough:
1/2 cup granulated sugar (110g*)
1 cup milk (240ml*)
2 tsp active dry yeast
5 Tbsp butter, softened (150g*)
2 large eggs
1 tsp salt
4 cups all-purpose flour (600g*)
for the filling:
1 cup packed light brown sugar (175g*)
2 Tbsp ground cinnamon
for the caramel sauce:
6 Tbsp butter (180g*)
1 1/4 cups packed light brown sugar (220g*)
3 Tbsp heavy cream
1 tsp vanilla extract
1 cup pecans (110g*)
*Please note that these are guesstimated amounts based on online converters. I do not use weight measurements so I cannot guarantee the accuracy of these amounts. As always, I recommend anyone that uses weights to buy a set of American measuring tools to use for American recipes since there are so many variables in converting a recipe. They will pay for themselves in just one mis-converted and ruined recipe in wasted ingredients.
It's National Sticky Bun Day! Sticky buns, also known as cinnamon rolls, are a delicious breakfast pastry made with leavened dough. Traditional recipes call for a glazed topping with pecans, maple syrup or honey, cinnamon, and butter.
The first people to add honey and nuts to their bread were the Ancient Egyptians. Glazed pastries have been popular ever since! German settlers in Pennsylvania created our modern-day sticky buns. The pastries were originally called "Schnecken" and are still considered a Philadelphia specialty.
Celebrate National Sticky Bun Day by baking some fresh sticky buns to share with friends and family!
Article Source :https://www.punchbowl.com/holidays/national-sticky-bun-day