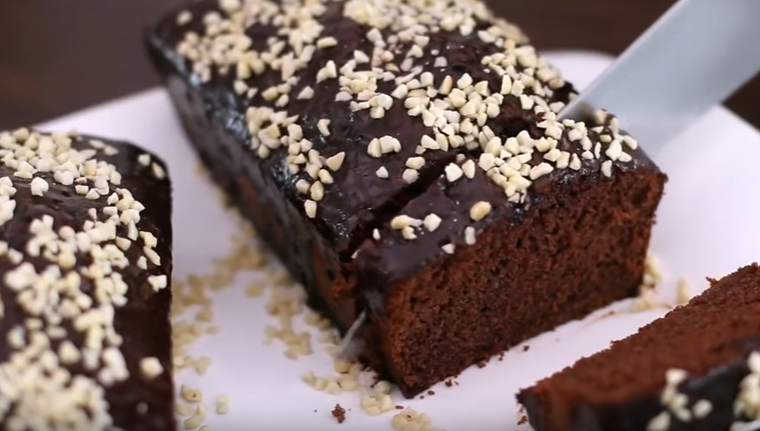 With It being National Chocolate Cake Day I just had to find you a recipe that showed off this amazing cake .. the chocolate cake .. so how about this amazing chocolate pound  cake .. it looks so  delicious great  for this wonderful food day
Chocolate heaven I think with this cake .. it would be so amazing to make for that special tea party or Birthday … chocolate lover's paradise I think
This great cake recipe has been brought to you by Pak Tube on YouTube , thanks for sharing this recipe with us
Here below is the recipe and the video tutorial both from the YouTube channel
How To Make Chocolate Cake | Chocolate Rose Cake Recipe | Best Chocolate Cake Recipe
Ingredients:
Makes about 12-14 servings
1 3/4 cups (220g) all-purpose flour
3/4 cup (90g) unsweetened cocoa powder
2 tsp (12g) baking soda
1 tsp (5g) salt
2 cups (400g) sugar
2 eggs
1/2 cup (110g) vegetable oil
1 cup (240g) buttermilk
2 tsp (10g) vanilla extract
1 cup (240ml) hot coffee
Chocolate Mousse Frosting
16 oz (460g) semisweet chocolate
1 1/4 cup (300g) whipping cream
2 tbsp (16g) cocoa powder
1 tbsp (10g) gelatin powder
4 tbsp (60g) cold water
2 cups (500g) whipping cream, 35% fat, chilled
Directions:
Preheat oven to 350F (180C). Grease and line with parchment paper two 9x5in (23x13cm) loaf pans.
Place butter in a sauce pan and melt over low heat. Add sugar, cocoa powder and milk and stir to combine. Bring to a boil for 1 minute.Remove from heat.
To make the chocolate glaze for the top place the chocolate pieces into a small bowl and add about 1 cup (220g) of the hot cocoa syrup. Stir to melt the chocolate and set aside until ready to use.
While the cocoa syrup cools down slightly separate the egg whites from yolks and whip the egg whites until foamy and stiff peaks form.
Add flour, salt and baking powder to the cocoa syrup and stir to combine. Gently fold the whipped whites into the mixture and divide mixture evenly into the prepared pans.
Bake for about 30-35 minutes until a toothpick inserted in center of cake comes out with a few moist crumbs attached.
Pour the reserved chocolate glaze on the top and decorate with nuts if desired.
Let cool completely before serving.
Chocolate Cake Day
There before you is the ultimate in birthday confections, a rich and luxurious chocolate cake with rich strawberry filling, you know it's going to be a good day. Maybe you're just coming into work, and some thoughtful soul has laid out a tray of chocolate cupcakes, each with their own design and one waiting for your mouth to wrap lovingly around it and fade away on a cocoa fueled holiday. However you like your chocolate cake, Chocolate Cake Day gives you an excuse to indulge as deeply as you'd like!
History of Chocolate Cake Day
Chocolate cake has been with us just over 150 years, having first come on the scene in 1764, when it was discovered that grinding cocoa beans between heavy stones produced cocoa powder, which could then become chocolate. 60 years would pass before Conrad Van Houten discovered a method by which he could mechanically extract fat from the cacao liquor which produced cacao butter. Long story short, this man is the reason that chocolate is actually affordable, and we all have him to thank for it!
From this point forward the types of cake and techniques involved in making them just kept expanding, so there are dozens of kinds of cake on top of the original 'traditional' chocolate cake. From the Black Forest cake with its cherries to the German Chocolate Cake with its rich coconut pecan frosting, new types are being invented all the time, and chocolate still reigns as King.
Article Source :https://www.daysoftheyear.com/days/chocolate-cake-day/