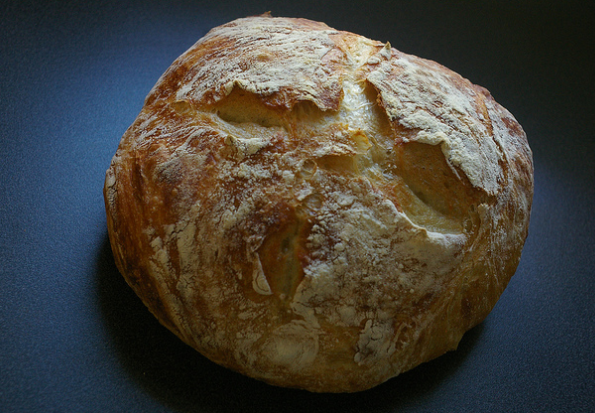 I wanted to share with you this amazing Lemon White Chocolate Mint Bread recipe that I found when searching for bread recipes. I think it is one that you will love to make.

Ingredients

1 cup lemon yogurt, room temperature
1 large egg
3 tablespoons honey
2 tablespoons butter
⅓ cup fresh mint
grated zest of 2 lemons
2 tablespoons lemon juice
½ teaspoon salt
½ cup whole wheat flour
2 ½ cup unbleached white flour
½ cup quick cooking oats
¼ teaspoon baking soda
2 ½ teaspoon dry yeast
½ cup white chocolate chips

How to Make Lemon White Chocolate Mint Bread

In a large bowl, mix all dry ingredients. Rub the softened butter until you form crumbs. In a separate bowl, mix all wet ingredients until well combined. Pour in the dry ingredients and mix until you form a dough. Knead for a few minutes and place back in the bowl and cover with plastic wrap. Let it rest until the dough doubles in size.

Once the dough rises, punch or press down to burst tiny bubbles. Shape the dough into a round loaf and place it on a greased baking tray. You can design it by scoring a criss-cross on top or anything you want—Bake in the oven at 350°F to 375°F for about 25 to 40 minutes. To check, if the bread is cooked – tap the bottom, and it should sound hollow, if not leave it in the oven for a bit longer.