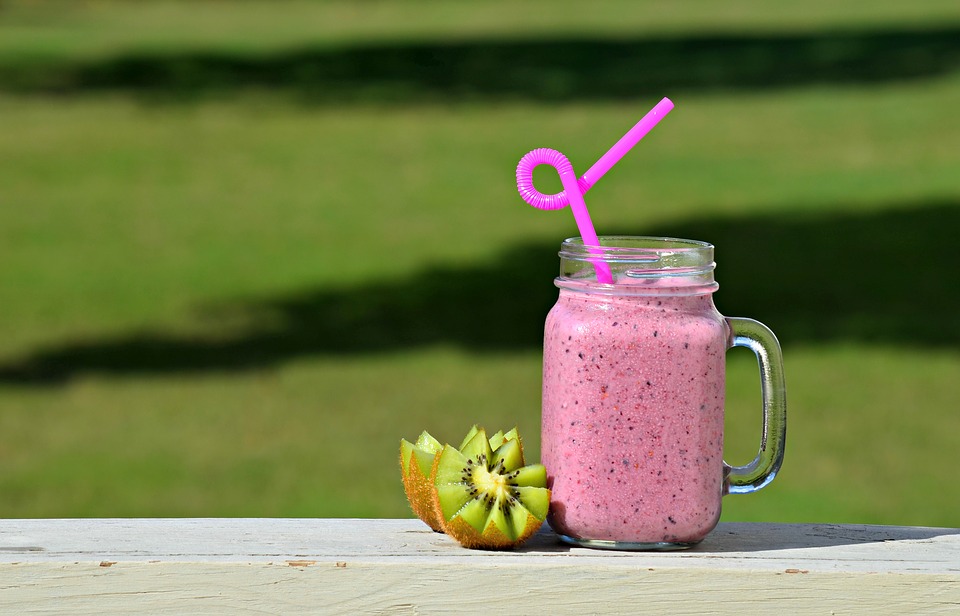 Start your day with this fresh smoothie. Kiwis and strawberries are a fantastic combination, and I guarantee you will love the taste. It's so easy to make for those mornings when you really don't have the time to make some complicated breakfast. It tastes delicious and will last you until lunch. This recipe will make one tall glass of fresh, immune boosting, and delicious smoothie. 
Being a working mom, my days are usually active from start to finish and starting from making breakfast for my family, packing lunch for the kids, doing some chores, and everything else in between. I often don't have time to make breakfast for myself, so I have to be a little creative. At first, I make this smoothie just for me and make something "heavier" for my family, but as it turns out, my kids and husband actually loved it. Now, I can make a healthy and quick breakfast for my family and have some little extra time for me. 
If you like your smoothie a little bit sweeter, you can always add some honey, stevia, maple syrup, or any healthier alternatives to sugar. Or, you can just add sugar, but not too much, or it'll become too sweet, and you'll lose the fresh taste from the fruits. You can also make it the night before, refrigerate, and drink in the morning. 
Ingredients for Kiwi Strawberry Smoothie
6 strawberries
1 banana
1 kiwi
¾ cup pineapple and orange juice blend
½ cup vanilla frozen yogurt
How to Make Kiwi Strawberry Smoothie
In a blender or a food processor, put the banana, strawberries, kiwi, vanilla frozen yogurt, and pineapple and orange juice blend. 
Blend until smooth. Pour into a glass, serve, and enjoy.
To see other recipes for Kiwi Strawberry Smoothie, check out: 
https://allnutribulletrecipes.com/kiwi-strawberry-smoothie/
https://www.allrecipes.com/recipe/77035/kiwi-strawberry-smoothie/