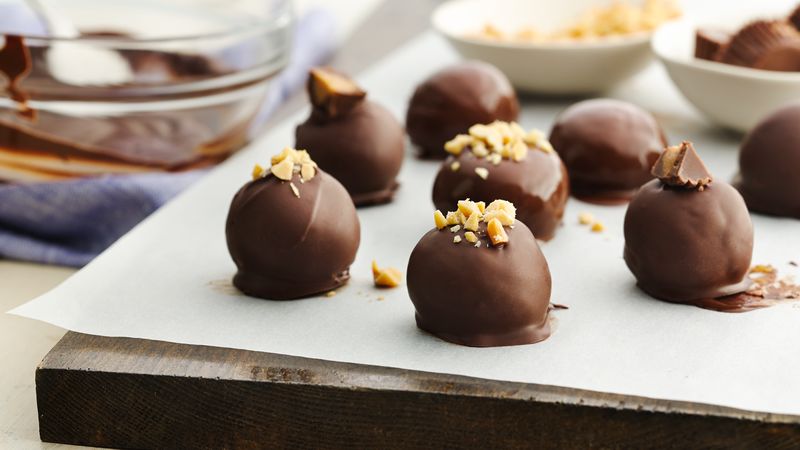 I have been looking for some recipes for you all that you can easily make with just 5 ingredients or less which maybe even the ingredients you have in your store cupboards, so how about making these 2-Ingredient Peanut Butter-Chocolate Truffles , they look yummy don't they
A great weekend bake I think to have with a mug of coffee or hot chocolate, sounds good to me
The Recipes I found to share with you are cheesecake to stuffed brownies, these desserts are loaded with all of your favorite things and—bonus—they call for just five ingredients (or less!).
This recipe has been brought to you by pillsbury.com, thanks for sharing it with us
Here below is a list of the ingredients you will need to make this recipe
This two-ingredient take on "Buckeyes" is so easy, your friends and family won't believe it. A great one to add to your holiday cookie list.
Ingredients
1 roll (16.5 oz) Pillsbury™ refrigerated peanut butter cookies
1 bag (12 oz) semisweet chocolate chips (2 cups)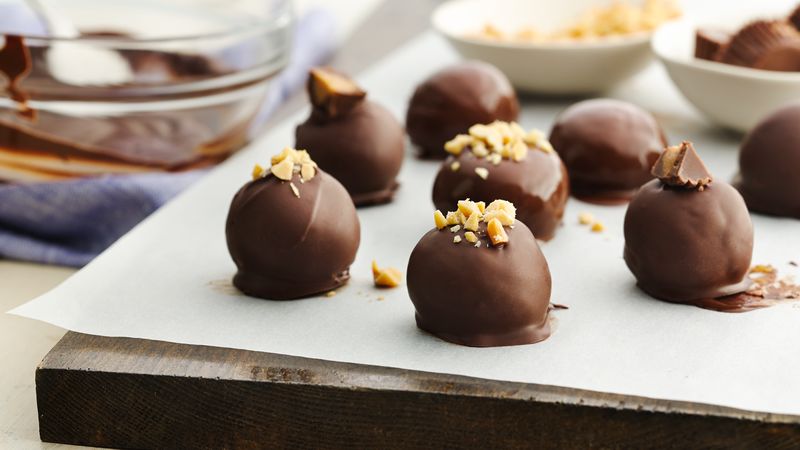 To get the full recipe please use the link below
https://www.pillsbury.com/recipes/2-ingredient-peanut-butter-chocolate-truffles/ba41c094-c84b-4f47-bab7-086b080535e1