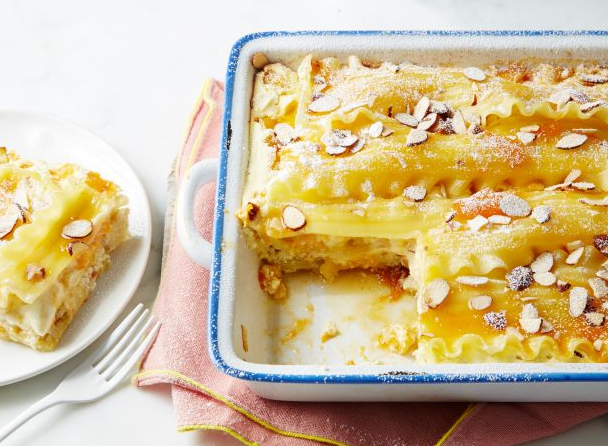 I think breakfast or brunch is the best meal of the day so I wanted to find you so amazing recipes for you to try out on your family and friends I think they will love them, so how about this recipe for Apple-Apricot Breakfast Lasagna that looks so delicious and sound amazing great for those large family breakfasts   .. what do you think?
This great recipe has been brought to you by foodnetwork.com  website, thanks for sharing it with us
Here below is a list of the ingredients you will need to make this recipe
A sweet breakfast lasagna may sound odd, but there's nothing wrong with this flavor combo. If you're familiar with kugel, a sweet noodle custard, then this lasagna won't be too foreign to you. We love the layers of pasta, cheese, dried fruit and apricot glaze.
Ingredients
12 lasagna noodles (about 8 ounces)
Vegetable oil, for tossingg
12 ounces cream cheese, at room temperature
1 1/2 cups ricotta
2 large eggs, plus 1 large egg yolk
2 tablespoons granulated sugar
2/3 cup apricot preserves
3 tablespoons unsalted butter, plus more, melted, for brushing the baking dish
3 tablespoons lemon juice (from 1 large lemon)
1 cup dried apricots, coarsely chopped
1 cup dried apple rings, coarsely chopped
1/2 teaspoon ground cinnamon
1/4 cup sliced, skin-on almonds
Confectioners' sugar, for dusting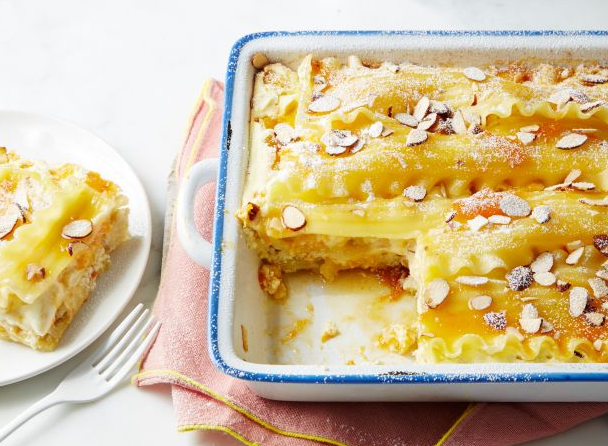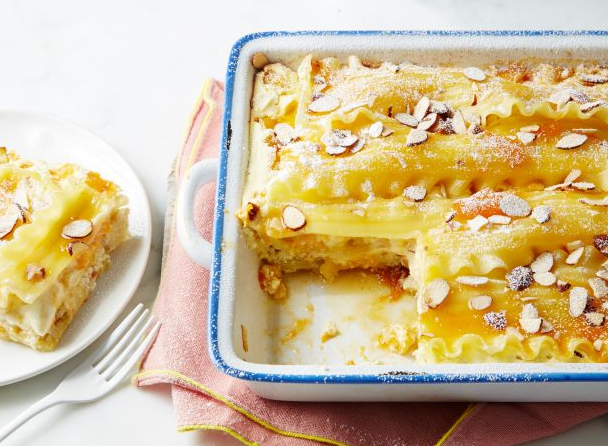 To Get The Recipe :http://www.foodnetwork.com/recipes/food-network-kitchens/apple-apricot-breakfast-lasagna.html