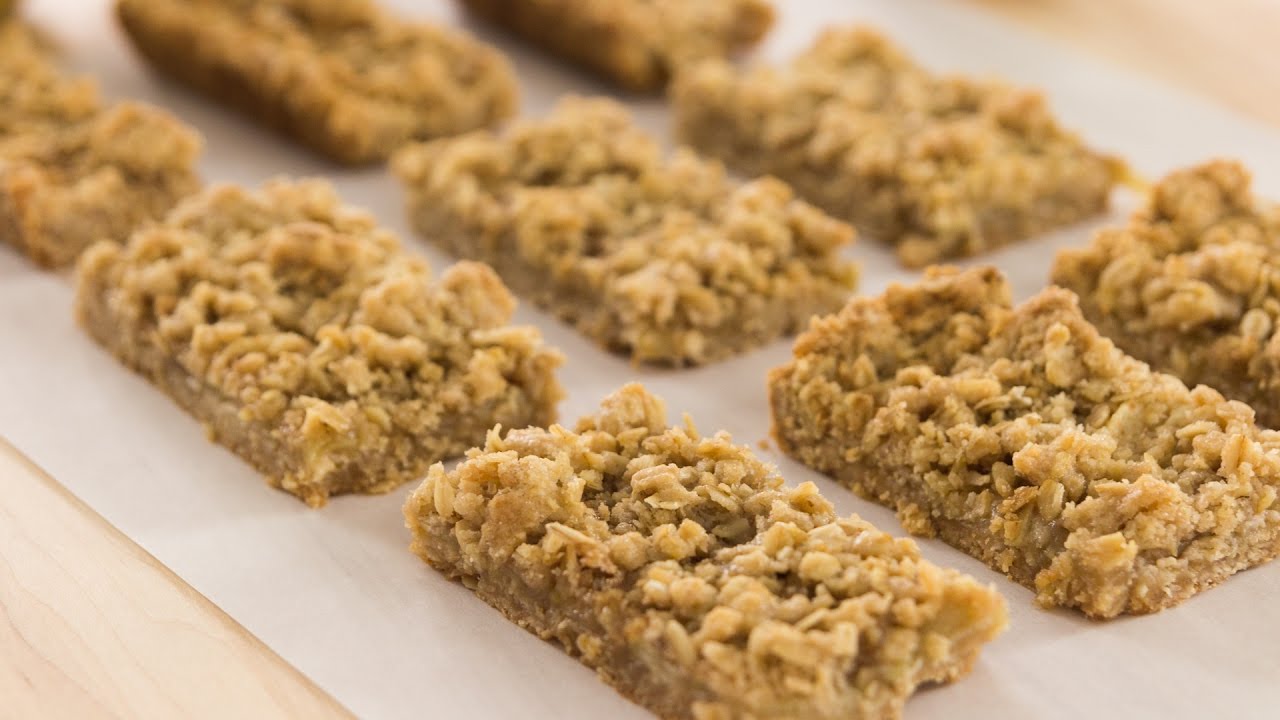 Any thing apple pie is so delicious and this time of the year there is such a abundance of wonderful apple, wind falls or picked apples yummy , so I was so pleased when I found a recipe for apple pie bars that are easy to make as you will see from the recipe below
I think this recipe would be great to make for a weekend ….
This great recipe is brought to you by The Gray Boxwood on YouTube, thanks for sharing this recipe with us
Here below is the recipe and video tutorial both from the YouTube channel
FOR THE GRANOLA CRUST
– 2 3/4 cups rolled oats
– 1 3/4 cup flour
– 3/4 cup brown sugar
– 1/2 cup white granulated sugar
– 1 teaspoon cinnamon
– 1 teaspoon salt
– 2 sticks (16 tablespoons) butter, cold and cut into small pieces
FOR THE APPLE FILLING
– 5 Granny Smith apples
– 1/4 cup flour
– 1/4 cup sugar
– 1 teaspoon cinnamon
– 1/2 teaspoon allspice
– 1/4 cup maple syrup
INSTRUCTIONS
Preheat oven to 350 degrees.
To make the crust, mix the oats, flour, sugars, cinnamon and salt together.
Add the butter and cut together using a pastry cutter, your hands, or two knives. Cut until the mixture resembles wet sand with some pea-sized pieces. Reserve 2 cups of the prepared crust and place in refrigerator.
Press the remaining crust into a 10×14 inch pan (also called jelly roll size pan). Firmly and evenly press the crust, making sure to press the crust mixture up the sides of the pan.
Bake the crust for 15 minutes and set aside to cool.
Prepare fill by peeling, coring and thinly slicing the apples. Place the apples in rows on the cooled crust, overlapping the slices slightly.
Sprinkle with flour, sugar, cinnamon and allspice. Crumble the reserved crust over the apples and finish by drizzling with maple syrup.
Bake in preheated oven an additional 35-45 minutes until the apples are tender when a knife is inserted.
Remove from oven and cool one hour before enjoying!