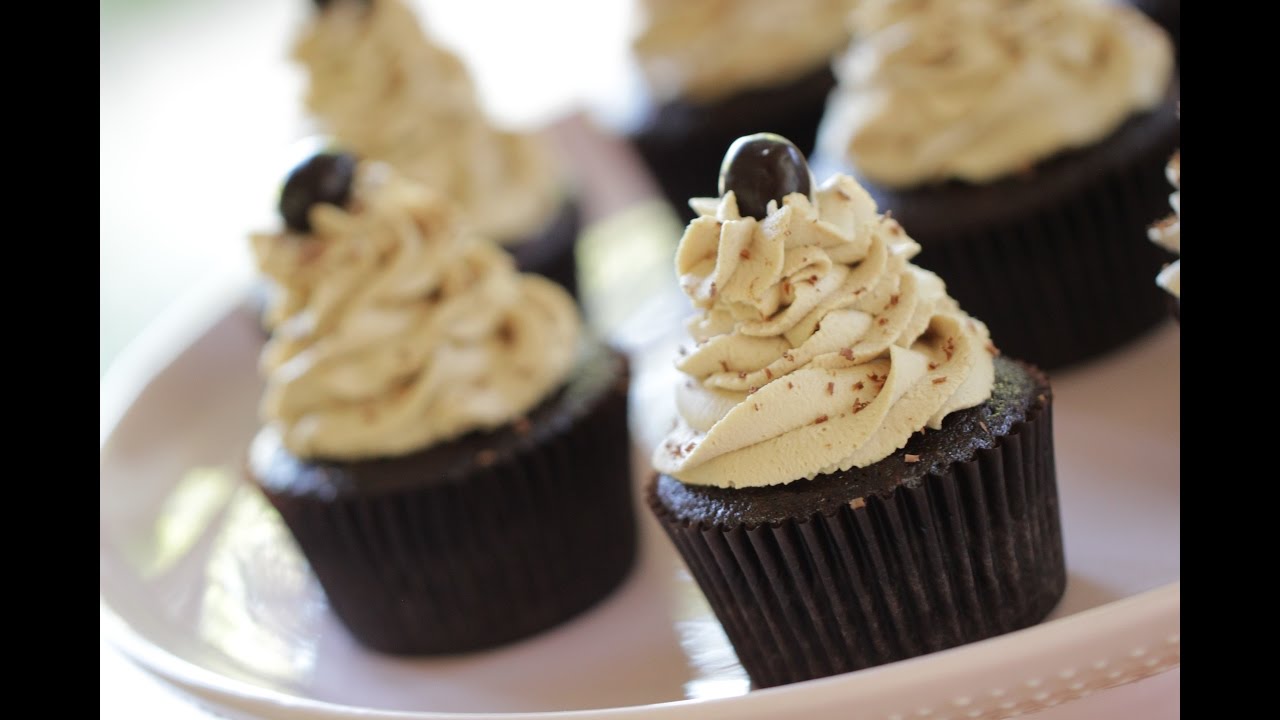 Cupcakes are so good to make any time for that party or special occasion to when you have visitors and you want them for afternoon tea, so I wanted to share with you this cupcake recipe that is for a delicious cafe mocha that I think you will love .. happy baking
This great cupcake recipe is brought to you by Entertaining With Beth on YouTube , thanks for sharing it with us
Here below is the recipe and the video tutorial to watch too both from the YouTube channel
BETH'S CAFÉ MOCHA CUPCAKE RECIPE
Makes 12 Cupcakes
Ingredients:
1/2 cup (50 g) unsweetened Cocoa powder
½ cup (120 ml) water
1 cup (200 g) of sugar
1/2 cup (120 ml) of vegetable oil
2 eggs
1 ½ tsp (7.5ml) vanilla
3/4 cup (90g) of flour
¾ tsp(3.75 ml) salt
½ tsp (2.5 ml) baking soda
Whipped Cream Frosting:
1 ½ cups (350 ml) of whipping cream or heavy cream
3 tbsp (20g) powdered sugar
1 tbsp espresso (15 ml) powder
1 tsp (5ml) vanilla
Garnishes:
12 chocolate covered espresso beans
Grated chocolate
METHOD:
Preheat oven to 350F/(175C).
In a large bowl combine the cocoa powder with the hot water and whisk up with a wire whisk until smooth. The hot water will "bloom" the coco powder and bring out its best flavor.
Then add the sugar, vegetable oil, eggs and vanilla and whisk until smooth. Set Aside.
In a smaller bowl, whisk together the flour, salt and baking powder.
Combine the dry ingredients to the wet ingredients, slowly whisking until combined.
Line a 12-cup muffin tin with brown muffin papers, and fill each well ½ way full. Bake for 18-20 minutes until a toothpick comes out clean.
Allow to cool completely. Meanwhile you can prepare the frosting.
In a bowl of an electric mixer combine the whipping cream, powdered sugar, espresso powder and vanilla. Whip until stiff peaks form. Transfer to a pastry bag fitted with a decorative tip.
Pipe a generous mound of frosting. Then garnish with chocolate shavings made with a bittersweet chocolate bar and rasp grater. And top with an espresso bean.
Refrigerate until ready to serve.