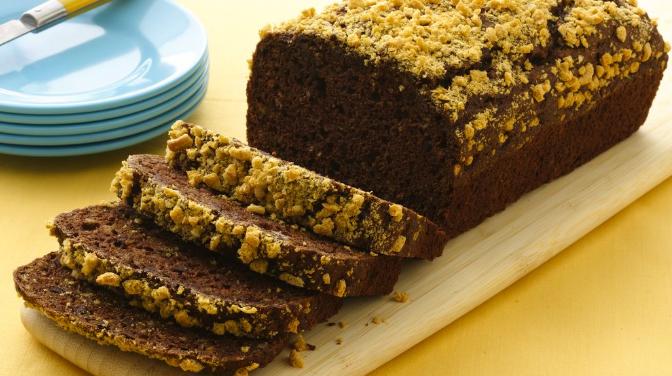 With it being National  Banana Bread Day I just had to find you a recipe that I think you will all love .. I simply love chocolate and banana together so this had to be the bread recipe that I needed to share with you .. it is just that little bit different than just a plain banana bread recipe
This great recipe has been brought to you by pillsbury .com website , thanks for sharing this recipe with us
Here below is a list of the ingredients you will need to make this recipe
15

min 

prep time

3

hr

45

min 

total time

13 

ingredients

16 

servings
Bake banana bread with a Banana Nut Cheerios® cereal boost and a chocolate twist.
Ingredients
Bread
2 cups Banana Nut Cheerios™ cereal
3/4 cup sugar
1/4 cup canola or vegetable oil
3/4 cup buttermilk
2 teaspoons vanilla
1 egg
1 cup mashed very ripe bananas (2 medium)
2 cups all-purpose flour
1/4 cup unsweetened baking cocoa
1 teaspoon baking soda
1/4 teaspoon salt
1/3 cup miniature semisweet chocolate chips
Topping
1/2 cup Banana Nut Cheerios™ cereal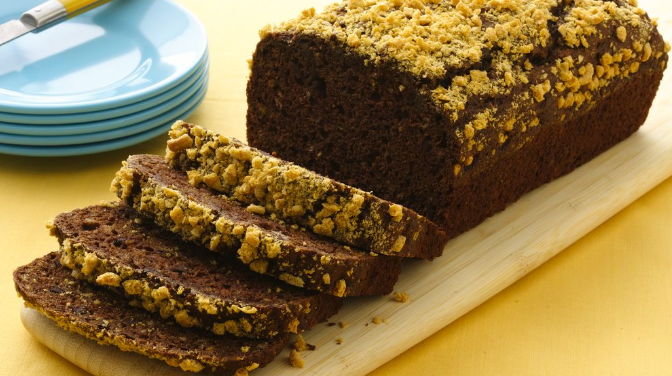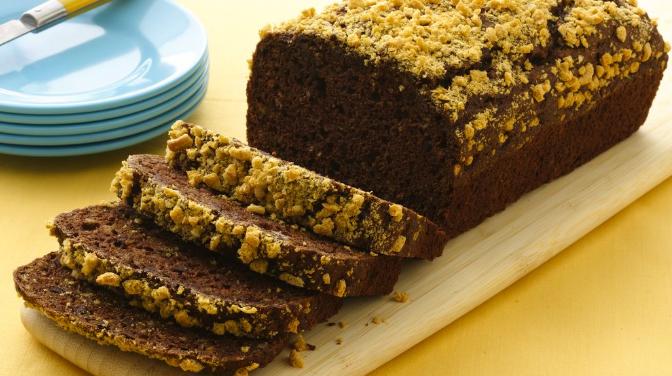 To Get The Recipe :https://www.pillsbury.com/recipes/chocolate-banana-bread/dc239a84-ca49-4950-84dd-149cdf9eedde
Banana Bread Day
The addition of mashed, ripe bananas to a cake-like batter is what gives banana bread its distinctive taste and moistness. What better opportunity to enjoy a slice with a cup of tea or coffee than on Banana Bread Day?
Banana bread first started to become popular back in the 1930's, during the Great Depression. Cultural historians suggest that resourceful and creative housewives of the era created the recipe as a way of not wasting over-ripe bananas. In fact, the riper the bananas, the better the taste of the banana bread, so it ended up being a very clever creation! It is traditionally known as a "quick bread", but is actually more like a cake in both texture and flavour.
Extremely easy to make, banana bread is still a favourite way to quickly bake up a special treat for the family. Modern-day breads also include the addition of chocolate chips, nuts, or even dried fruit. Why not experiment and come up with a bespoke banana bread recipe that everyone will love?
Article Source :https://www.daysoftheyear.com/days/banana-bread-day/