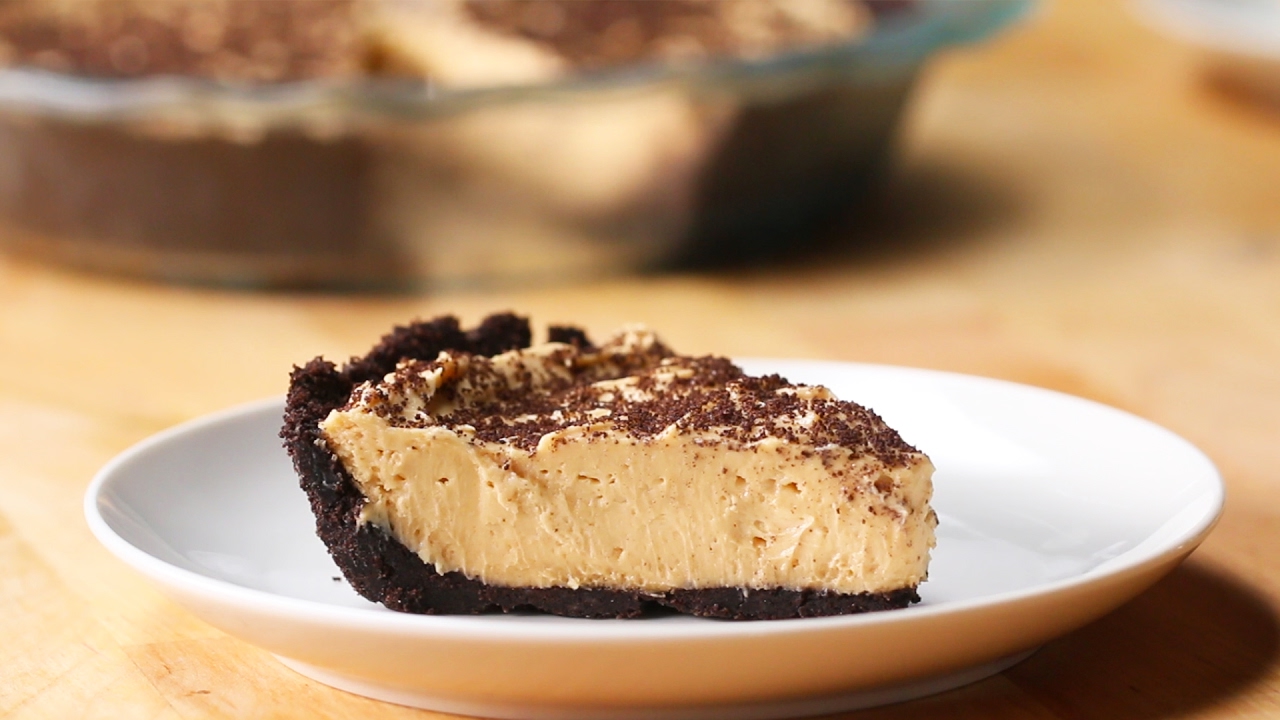 I have been looking around for some new recipes that are easy to make and the recipes are easy to follow, so how about this one for Chocolate Cookie Crust Peanut Butter Pie, what I  love about this recipe is it is a video tutorial plus the recipe which makes it so easy to follow .. really hope you enjoy making this recipe for you family or friends .. happy baking
This great recipe has been brought to you by Tasty on YouTube , thanks for sharing it with us
Here below is the recipe and the video tutorial to watch from YouTube
Here is what you'll need!
Chocolate Cookie Crust Peanut Butter Pie
Servings: 10
INGREDIENTS
24 chocolate sandwich cookies, crushed into crumbs
4 tablespoons butter, melted
8 ounces cream cheese
1 cup creamy peanut butter
8 ounces whipped cream
1 ¼ cups powdered sugar
Cookie crumbs for top
PREPARATION
Preheat oven to 350°F/180°C.
In a bowl mix the cookie crumbs with melted butter.
Pour crumbs into pie dish and pat down to form a crust.
Bake crust for 5 minutes or until set.
In a bowl mix the cream cheese and peanut butter until smooth.
Add in the whipped cream and powdered sugar and mix again until smooth.
Pour mixture over crust and smooth out the top.
Refrigerate or freeze until set, about 1 hour.
Sprinkle the top with cookie crumbs.
Enjoy!