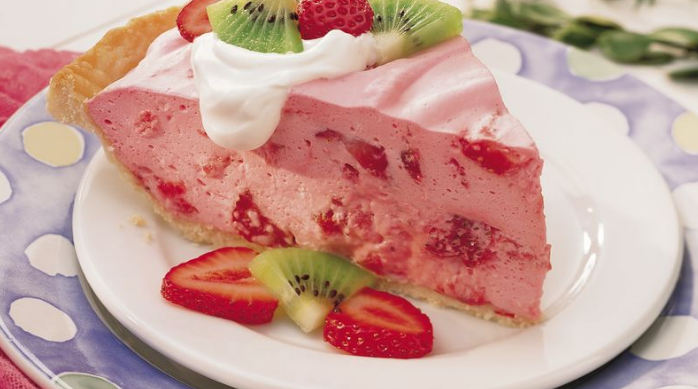 What an amazing pie to make is this fluffy strawberry pie that is so good to make for National Strawberry Day, I really love this pie it has that wonderful appeal about it, great to make for any occasion I think what do you think?
This great pie recipe has been brought to you by bettycrocker.com website, thanks for sharing this recipe with us
Here below is a list of the ingredients you will need from the website
Fresh strawberries, a touch of lime, real whipped cream and a pastry crust. What's not to like?
Ingredients
Pastry
1 cup Gold Medal™ all-purpose flour
1/2 teaspoon salt
1/3 cup plus 1 tablespoon shortening
2 to 3 tablespoons cold water
Filling
3/4 cup boiling water
1 package (4-serving size) strawberry-flavored gelatin
1 teaspoon grated lime peel
1/2 cup lime juice (4 limes)
1 1/2 cups whipping cream
3/4 cup powdered sugar
1 pint (2 cups) strawberries, slightly crushed
Whipped cream, if desired
Strawberry halves, if desired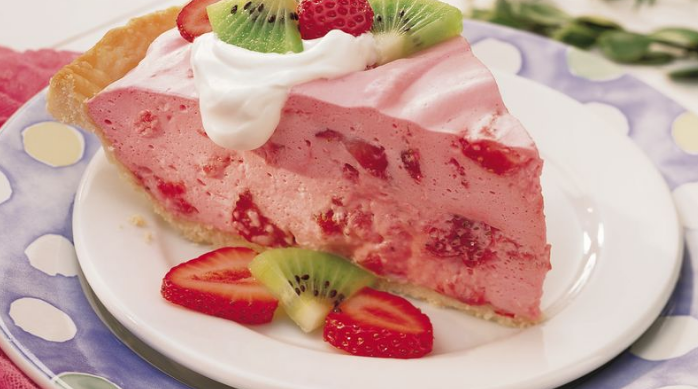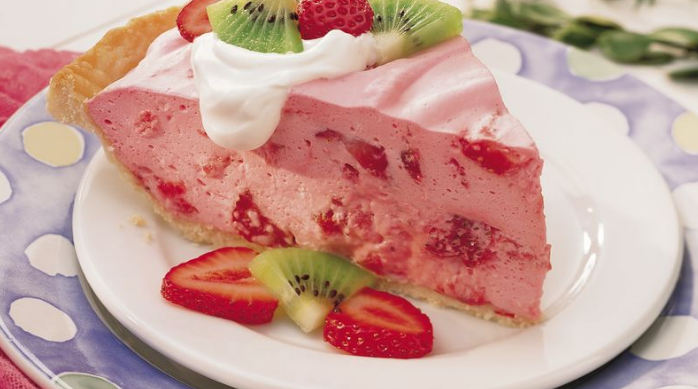 To Get The Recipe :http://www.bettycrocker.com/recipes/fluffy-strawberry-pie/1178db73-e159-4d62-84af-2b17d3ba696c
It's National Strawberry Day! Today we pay homage to one of the most popular fruits in the world. Strawberries are the first fruit to ripen every year, so they are often called the "taste of spring." The bright red juicy berries are both delicious and incredibly good for you. Each bite is packed with vitamins, antioxidants, and fiber.
People have been enjoying strawberries and their health benefits for centuries. In fact, the Ancient Romans believed that strawberries could cure fevers, fainting, inflammation, and several other ailments. They also used the berries for teeth whitening!
To celebrate National Strawberry Day, enjoy a fresh bowl of strawberries and cream, a strawberry smoothie, a piece of toast smothered in strawberry jam, or a scoop of strawberry ice cream. Enjoy!
Article Source :https://www.punchbowl.com/holidays/national-strawberry-day