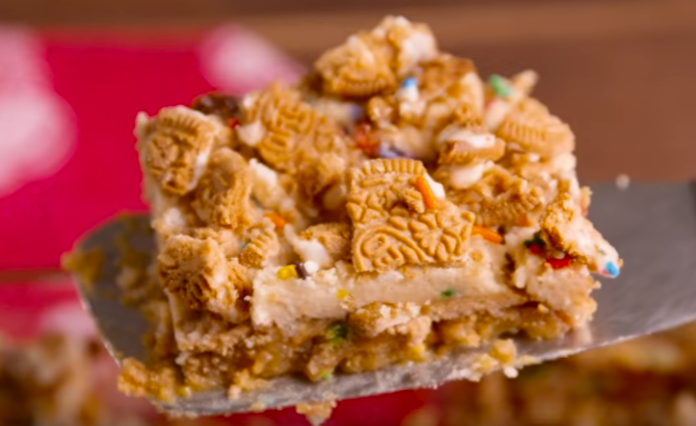 I wanted to look for you a collect of dessert that were so good for this season the fall and I think the dump cake comes in the category perfectly as it  is such a great dessert to make  .. so how about making this Funfetti Dump Cake , that looks so delicious
Dump Cakes  are too good to miss out on , so why not check out this recipe, they are great for the holidays too
It doesn't get simpler than this! All you need are a few ingredients, a pan and an oven to make winning cakes that everyone will love.
This great recipe has been brought to you by delish on YouTube and on delish.com website, thanks for sharing it with us
Here below is a  the recipe and video tutorial both from the YouTube channel
DIRECTIONS
1. Preheat oven to 350 degrees F. In a bowl or glass measuring cup, combine milk and vanilla pudding and whisk until thick, 2 minutes.
2. Spread pudding on the bottom of a 9-x-13″ baking dish. Top with a layer of 12 Golden Oreos and sprinkle with white chocolate chips.
Pour cake mix on top and use a fork to level out the mix, breaking up any clumps (especially around the corners).
3. Top with butter (spread all over) and sprinkle all over with crushed golden Oreos and sprinkles.
4. Bake until cake mix is completely baked through, 50 to 55 minutes. Let cool slightly before serving.
INGREDIENTS
1 c. milk
1 box vanilla instant pudding
16 Golden Oreos (12 whole, 4 crushed)
1/2 c. white chocolate chips
1 box Funfetti cake mix
1 stick butter, thinly sliced
1/4 c. rainbow sprinkles