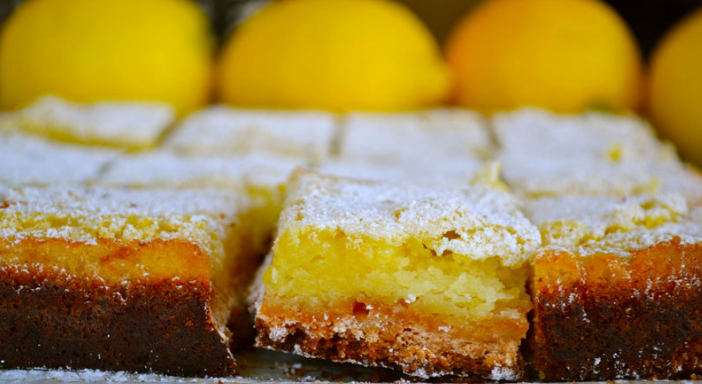 Lemon desserts are popular as most of us love to bake with lemons .. so seeing as today is National Gluten-Free Day I wanted to find a great recipe for you all .. so I though why not these amazing lemon bars
A great weekend bake to make that everyone can enjoy
This great recipe is brought to you by bettycrocker.com website , thanks for sharing it with us
Here below is a list of the ingredients you will need from the website
Here's our gluten-free twist on a sunny, summer favorite: lemon bars made from gluten-free flour that can be on the table in less than an hour.
Ingredients
1 1/3 cups all-purpose gluten-free flour, divided
1/2 teaspoon xanthan gum
1/2 cup confectioners sugar, plus more for dusting
1/2 teaspoon kosher salt
9 tablespoons (1/2 cup + 1 tablespoon) unsalted butter, melted and cooled
2 extra-large eggs
1 cup granulated sugar
1/2 teaspoon baking powder
1/3 cup fresh squeezed lemon juice (2 to 3 lemons)
1 1/2 teaspoons corn starch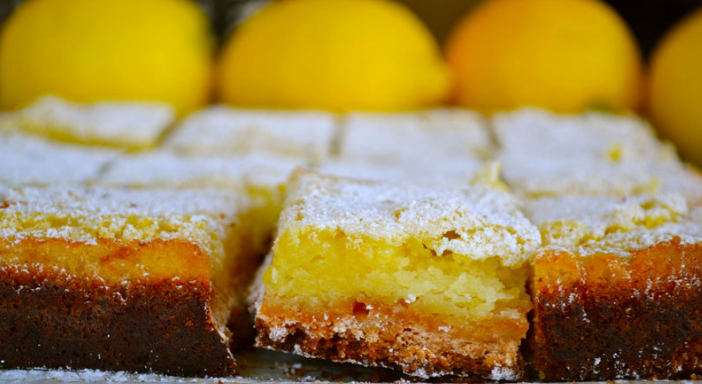 To get the recipe:http://www.bettycrocker.com/recipes/gluten-free-lemon-bars/ec860f17-0aa0-4d44-a3b3-1d5a6d6e436a
15 Gluten-Free Recipes
If you have celiac disease or another type of gluten sensitivity, you may think your days of eating tasty food are over. Here are 15 recipes to prove you wrong—as well as some tips to help you buy gluten-free ingredients!
 Link to the recipes :http://www.health.com/health/gallery/0,,20501445,00.html