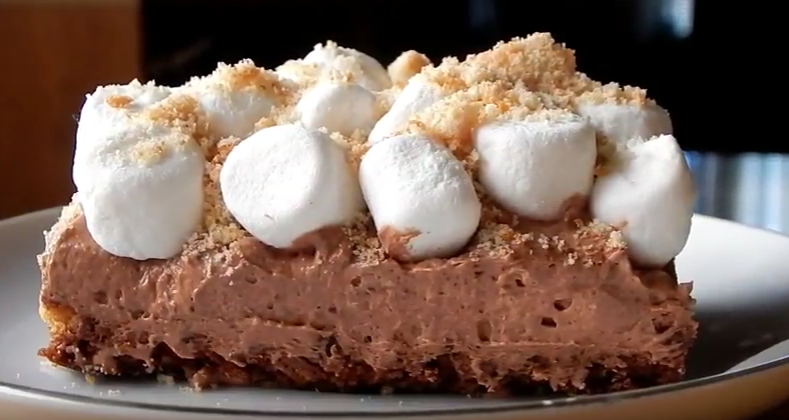 What amazing looking bars are these hot chocolate bars what I like about them is they do actually look like a cup of hot chocolate with the marshmallows on the top .. yummy
A really great recipe that you need to check out I think ..
This great recipe has been brought to you by The Sweetest Journey on YouTube and on the website tiphero.com, thank for sharing it with us
Here below is a list of the ingredients from the website and the video tutorial from YouTube
Ingredients:
One 18oz. (519g) Fudge Brownie Mix
50 Vanilla Wafers or Cookies Separated
5oz. (141g) Cream Cheese, Softened
2 Tablespoons Unsweetened Cocoa Powder
7oz. (198g) Marshmallow Creme
5oz. (141g) Whipped Cream
1-2 Cups Mini Marshmallows
Directions:
1. On a parchment lined 13 x 9 inch pan, place 35 vanilla cookies side by side to cover the bottom. Prepare the Fudge Brownie Mix according to package instructions. Empty the brownie mixture into the pan, covering all the cookies. Bake according to the instructions on the package.
2. Remove brownie layer from the oven and let cool completely in the pan. Meanwhile, in a bowl, beat together the cream cheese and cocoa powder, later adding the marshmallow creme. Fold in the whipped cream and mix just until combined. Spoon this mixture onto the brownie layer, spreading it evenly. Add mini marshmallows to top.
3. Brake the remaining cookies into crumbs. Slice the dessert into bars and top each serving with the cookie crumbs. Refrigerate when storing.
| Makes 14-16 servings.