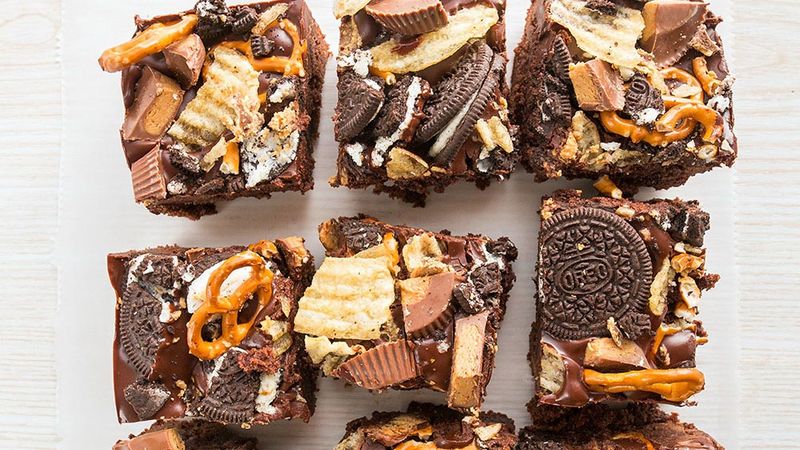 We all seem, to love to make desserts, it  is one of my personally favourites especially when I have family over for the weekend I love to get into the kitchen and make something special for them .. so I j found a few recipes that are called Sweet Treats That Are Totally Worth It.. like this one for these Kitchen Sink Brownies
So good so why not check it out
Dig in, enjoy, and regret nothing. These oh-so-satisfying desserts are 100 percent worth it.
This great recipe has been brought to you by tablespooon.com, thanks for sharing this recipe with us
Cowboy Bark gets a twist when all of our favorite toppings—pretzels, potato chips, peanut butter cups, Oreo™ cookies—are tossed atop gooey, fudgy Betty Crocker brownies. Prepare your forks, people. These may be the browniest brownies that ever brownied.
Ingredients
1 box (18.3 oz) Betty Crocker™ Brownie Mix Fudge
2 eggs
1/2 cup (1 stick) plus 6 tablespoons butter, divided
3 tablespoons water
2/3 cup dark chocolate chips
1/4 cup crushed Oreo™ cookies
1/4 cup potato chips, coarsely crushed
1/4 cup mini pretzel twists
8 peanut butter cups, chopped