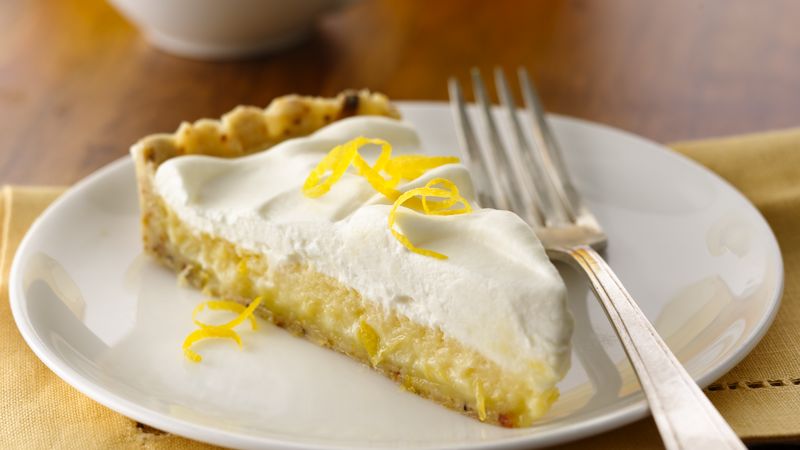 I simply love bakes that have that touch of lemon about them, it is a fresh wonderful flavour and what I love about lemons is they can be used in most of our bakes from cakes, to brownies and even cookies so delicious , so I have found you some recipes that use lemons , so how about this Lemon Mascarpone Tart .. so yummy ♥
Lemon Desserts That Put the Zing in Spring…this citrusy dessert  is so bright and fresh it  almost taste like spring sunshine.
Find the juiciest lemons by squeezing them first.
Don't be afraid to give your fruit a little squeeze before tossing it into your cart. Go for the lemons that give a little when you squeeze them. The juiciest lemons have a little bit of give compared to other less-pliant citrus.
Read More: To Pick Out the Best Lemons and Limes? Squeeze the Citrus
A sealed plastic bag is the secret to longer-lasting lemons.
Want to keep your lemons fresh longer? Instead of storing them on the countertop or loosely in the fridge, they'll last even longer when kept in a sealed plastic bag in the refrigerator.
Read More: The Best Way to Keep Lemons Fresh for a Whole Month
 Freeze extra lemon zest for later.
Zest is a nice way to add the zingy, bright flavor of lemons to your dish without the acidity of the juice. Make sure you always have it handy and get the most out of your lemons by freezing extra zest for later.
Read More: Quick Tip: Freeze Citrus Zest
Article Source :http://www.thekitchn.com/5-useful-things-to-know-about-lemons-228192
This great recipe has been brought to you by Bettycrocker.com website, thanks for sharing it with us
Here below is a list of the ingredients you will need to make this recipe
This cool and tangy lemon tart gets its creamy texture from mascarpone cheese—perfect for spring and summer parties!
Ingredients
Filling
3/4 cup mascarpone cheese (from 8-oz container)
1 cup sugar
2 tablespoons grated lemon peel
1/3 cup lemon juice
2 tablespoons whipping cream
1 teaspoon vanilla
2 whole eggs
1 egg yolk
Topping
1 cup whipping cream
3 tablespoons mascarpone cheese (from 8-oz container)
2 tablespoons honey
1/2 teaspoon vanilla
Garnish
Grated lemon peel or lemon peel twists