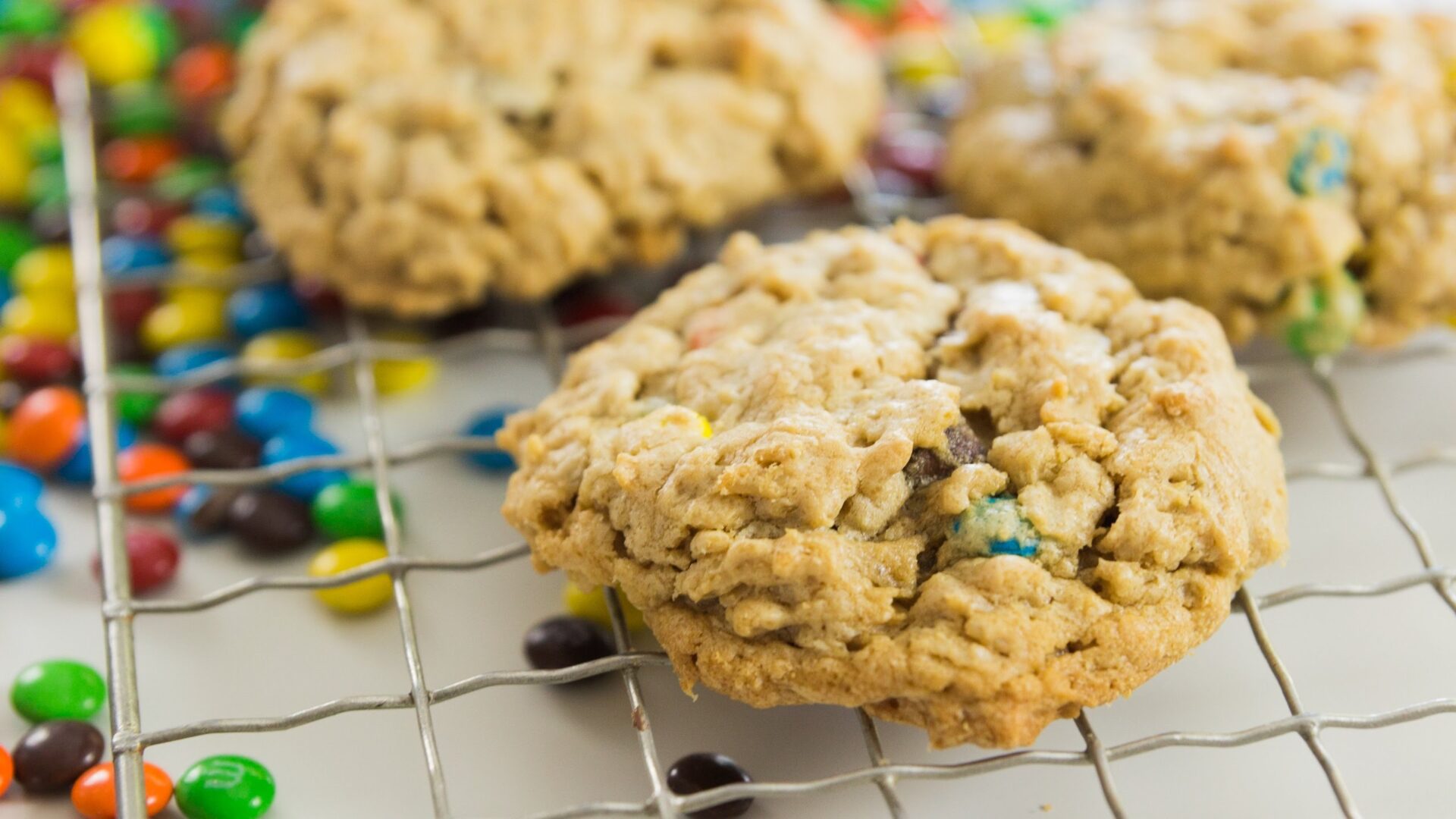 Cookies are such fun to make with the family so I am always on the look out for new recipes to share with you all .. so when I came across this cookie recipe I was hooked on the name what fun and they are so easy to make too
I am sure they will be a big hit with everyone .. children love them I can vouch for that one as my Grandchildren love to make and of course eat them too .. there is nothing quite like a good cookie
This great recipe is brought to you by The Gray Boxwood on YouTube , thanks for sharing such a great cookie recipe with us
Here below for you is the recipe and the video tutorial showing you how to make these cookies both from the YouTube channel
INGREDIENTS
– 1/2 cup (1 stick) butter, room temperature
– 1 cup brown sugar
– 1 cup white sugar
– 3 eggs
– 2 teaspoons vanilla extract
– 1 tablespoon water
– 1 1/2 cup peanut butter
– 1/2 cup flour
– 2 teaspoons baking soda
– 1/2 teaspoon salt
– 4 cups rolled oatmeal
– 3/4 cup chocolate chips
– 1 cup miniature M&M candies

INSTRUCTIONS
Cream the butter and sugars in the bowl of an electric mixer until light and fluffy, 3-5 minutes.
With mixer running on low, add eggs one at a time, letting each incorporate.
Mix in vanilla extract and water.
Mix in peanut butter.
Add flour, baking soda, salt and oatmeal.
Once mixed, stir in chocolate chips and M&M candies.
Using a cookie scoop, place cookies on parchment-lined baking sheet and bake in preheated 350-degree oven for 8-10 minutes. The edges will be golden and set with a soft center.
Remove from oven and cool on baking sheet for 5 minutes. Then finish cooling on cooling rack for 10-15 minutes.