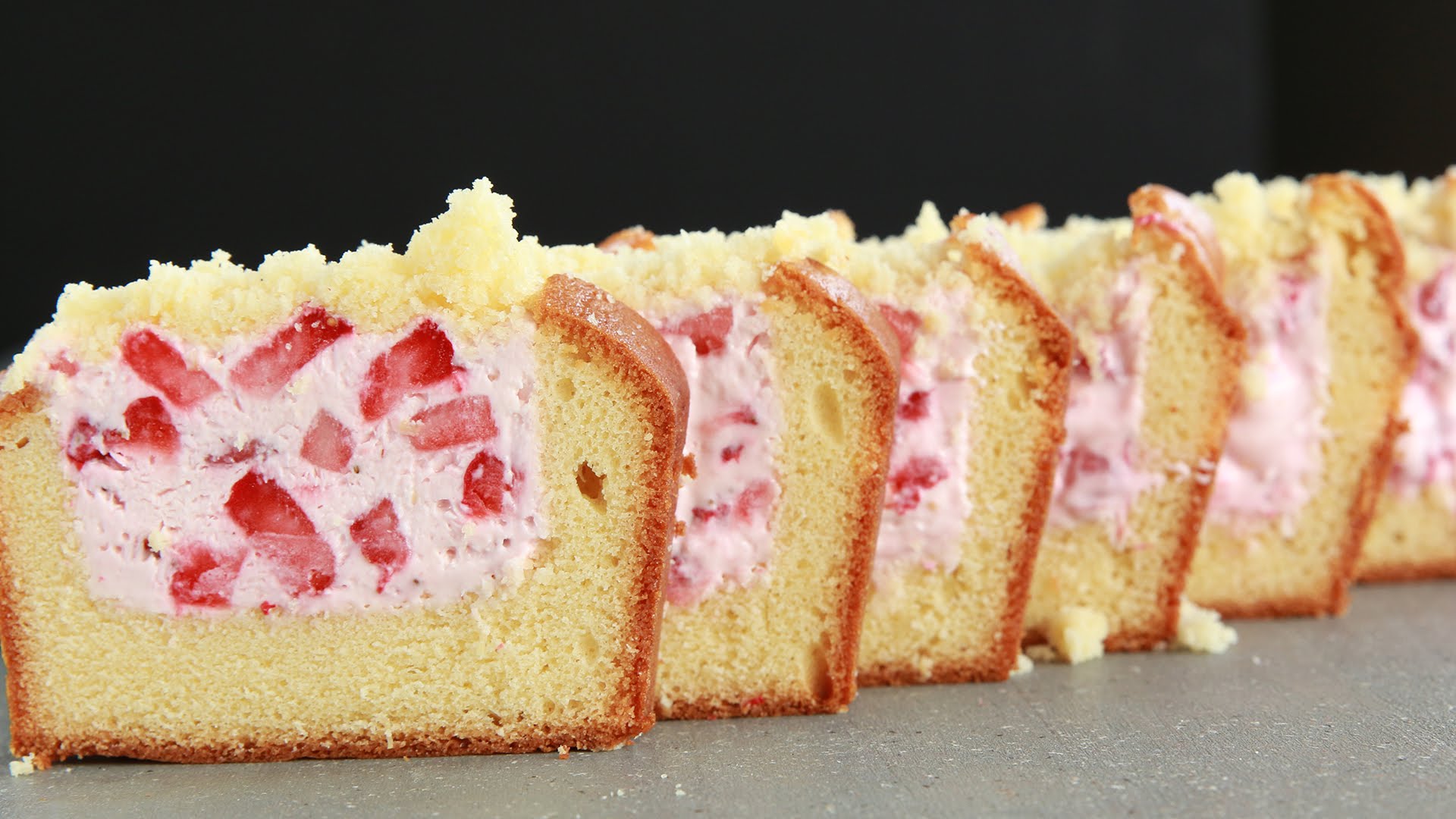 A really easy recipe to is this strawberry cheesecake stuffed pound cake .. you could buy a pound cake to make this recipe or make one either way this recipe is so delicious .. a great cake to make for that tea party or special occasion really love this recipe as soon as I came across it
How delicious does this cake look ? I certainly will be trying out this recipe ..
This great recipe is brought to you by tasty on YouTube , thanks for sharing this recipe with us
Here below is the recipe and the video tutorial to watch both from the YouTube channel
Strawberry Cheesecake–Stuffed Pound Cake
Serves 10
INGREDIENTS
1 store-bought pound cake
1 block (8 oz) cream cheese, softened
½ cup powdered sugar
1 teaspoon lemon zest
1 cup strawberries, diced
PREPARATION
1: Cut the center out of the pound cake, leaving a half-inch border on the bottom and along each side.
2: In a medium bowl, use a hand mixer to beat together the cream cheese, powdered sugar, and lemon zest until the mixture is smooth.
3: Add the strawberries and beat until the mixture has turned a light pink color but there are still nice strawberry chunks.
4: Pour the cream cheese mixture into the hollowed-out pound cake shell.*
5: Using the removed pieces of pound cake, crumble bits of cake on top of the cheesecake mixture to form a thick layer of crumbs.
6: Refrigerate for at least 8 hours.
7: Slice into 10 half-inch slices and serve.
8: Enjoy!
*Be careful when filling the pound cake and when transferring to the refrigerator. Cutting the border too thin may cause the sides to spread too far once the cheesecake mixture is added. You can simply place the pound cake on a plate or tray before filling to make the transfer to the refrigerator easier. Use something to prop up the sides in case they've bowed out too much, to prevent breaking. Once the filling has set in the fridge, it will hold its shape.