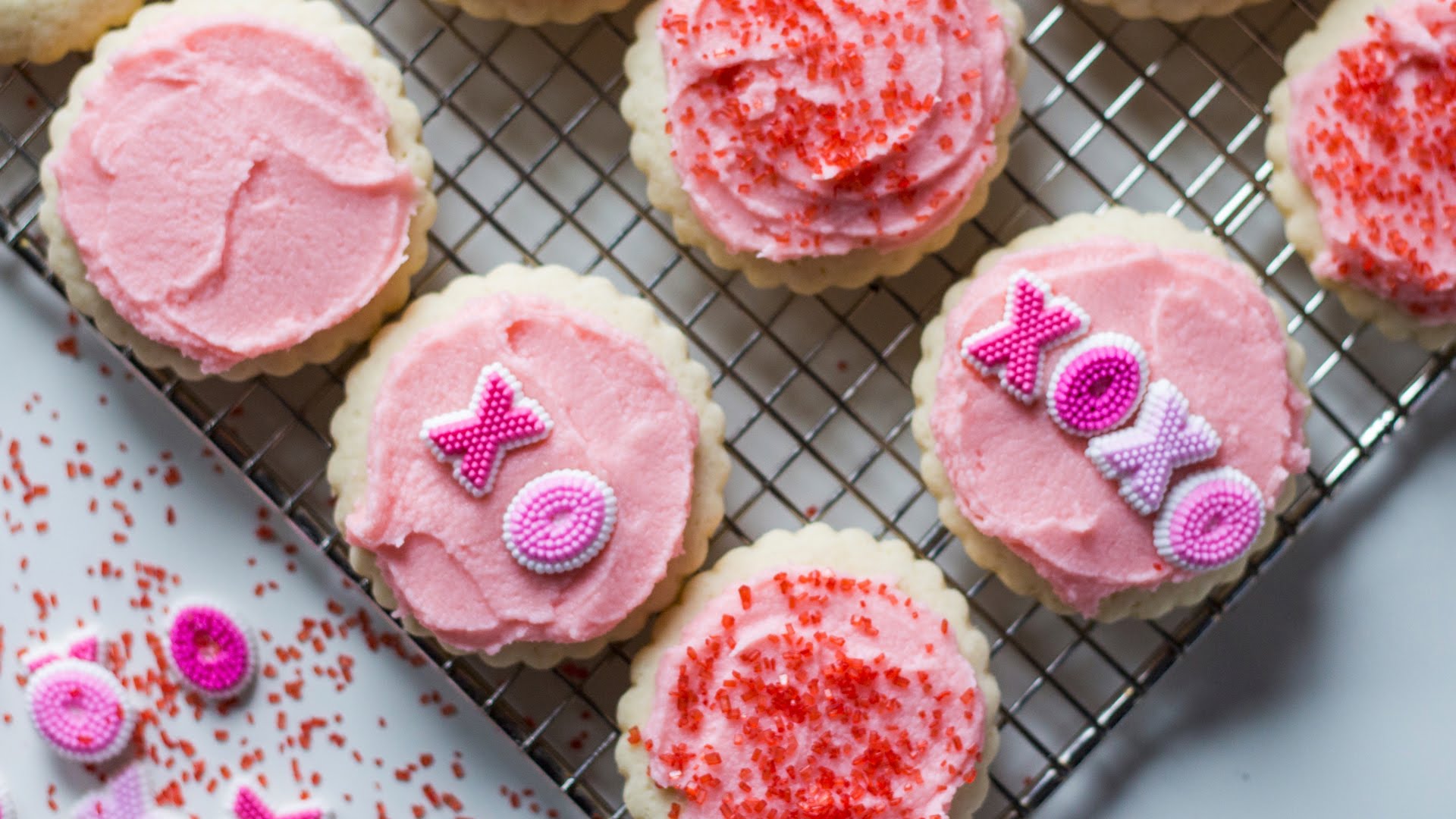 Sugar cookies are such fun to make and children love to help frost them with that amazing frosting and sprinkles I know my Grandchildren do .. so I just had to share this recipe with you so that you can have fun with your family making them too
So easy to make by following the recipe below
This great cookie recipe has been brought to you by The Gray Boxwood on YouTube , thanks for sharing it with us
Here below is the recipe for you and the video tutorial both from the YouTube channel
SUGAR COOKIES
– 1/2 cup (1 stick) butter, room temperature
– 1 cup sugar
– 3/4 cup Greek yogurt
– 2 eggs
– 1 teaspoon vanilla
– 1/2 teaspoon salt
– 3 cups flour
– 1/2 teaspoon baking soda
– 3/4 teaspoon baking powder
Cream the butter to soften. Add sugar and mix until light and fluffy. Mix in yogurt, eggs and vanilla.
In a separate bowl, sift together the dry ingredients. Add dry ingredients to mixer and completely incorporate. Transfer dough to airtight container and chill 2-4 hours. This makes it much easier to roll out.
Once chilled, roll out half of dough on a floured surface to about 1/4-1/2 inch thick. Using a 2 1/2 inch round biscuit cutter or decorative cookie cutter, cut out cookies and place on a parchment-lined baking sheet.
Bake in a preheated 350-degree oven for 10-12 minutes. All ovens vary so be sure to check the cookies. They should not brown, but instead puff and become set when done.
Remove from baking sheet (you can slide the entire piece of parchment off sheet to cool) and cool completely before frosting.
FROSTING
– 1/2 cup (1 stick) butter, room temperature
– 3 tablespoons cream (or milk)
– 1 teaspoon vanilla
– 1/2-1 teaspoon raspberry extract (optional depending on the flavor you want)
– 2 cups powdered sugar
– red food color (optional to desired color)
Cream butter to soften. Add cream, vanilla and raspberry extract (if using). Mix to combine. Add powdered sugar. Mix in slowly and then increase speed to fully incorporate and create a smooth texture.
Add food coloring, one drop at a time, until you achieve the desired darkness. Mix fully after each additional drop. Spread on cooled cookies with an offset spatula.
For Valentine's, I dressed up the cookies with red gourmet sugar and fun little "x" and "o" sugar letters, found in the baking aisle. These cookies can be make for any occasion by coloring the frosting another shade and not using the raspberry flavoring.