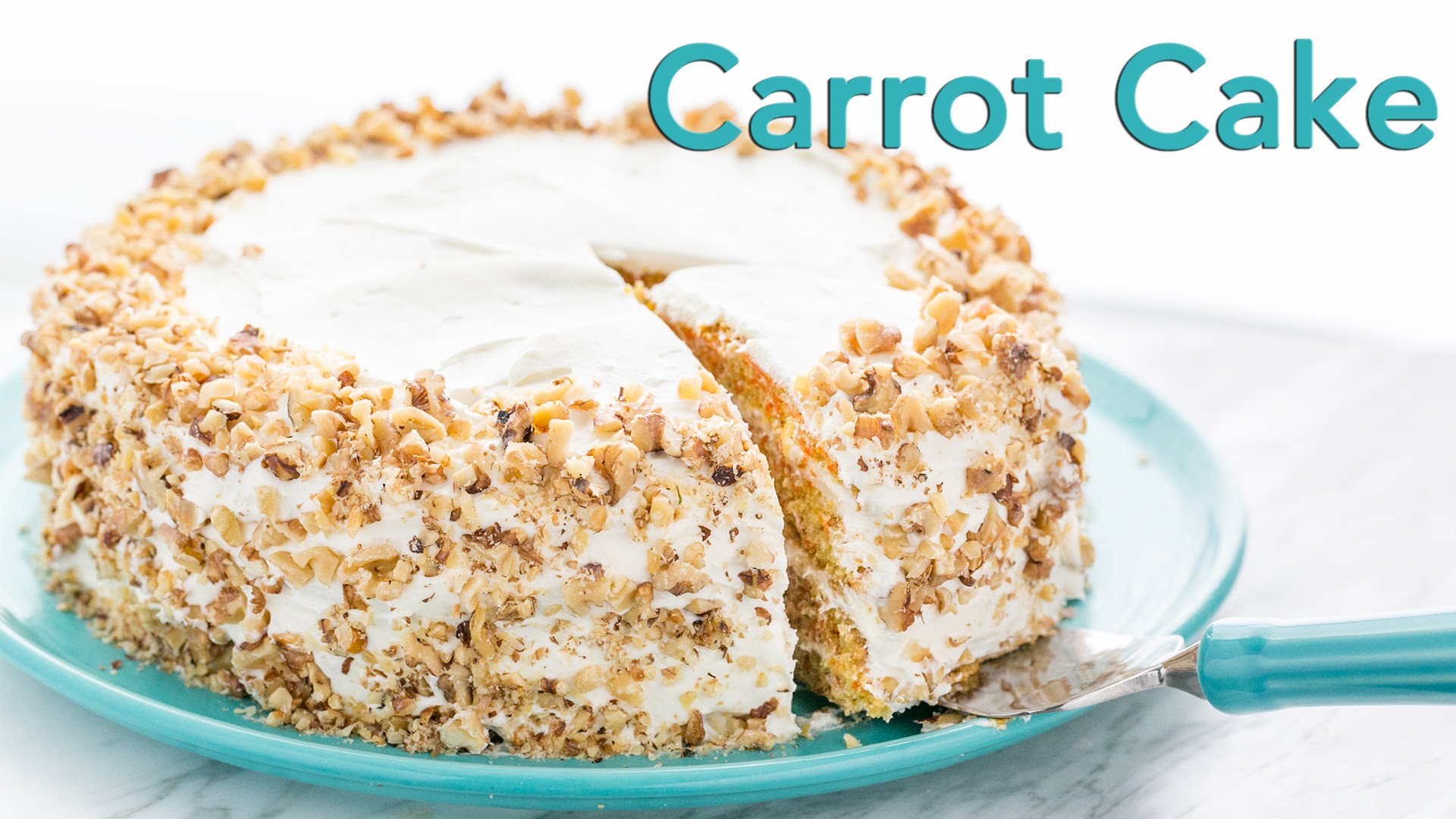 I really love carrot cake it is one of my favourite cakes to make and more so to eat with a pot of Earl Grey tea in the afternoon.. it has been one of the things I have loved to do for years
So with it Being today National Carrot Cake Day I just had to find you all a new recipe for carrot cake although there are many recipes out there it is always good to compare them
This great carrot cake recipe is brought to you by Natashas Kitchen on YouTube and on the website natashaskitchen.com, thanks for sharing this recipe with us
Here below is a list of the ingredients you will need from the website and the video tutorial from YouTube
Prep time:
Cook time:
Total time:
Serving: 9″ diameter Cake
This classic carrot cake is perfectly soft and moist. The cream cheese frosting has a marshmallow-like fluffiness. Finally a carrot cake that isn't too sweet!
Ingredients
Carrot Cake Ingredients:
4 large eggs, room temp
1 cup granulated sugar
1 cup of vegetable oil or extra light olive oil
2 cups of all purpose flour * see notes
1 tsp baking soda
¼ tsp baking powder
3 cups (about 1 lb) shredded carrots (grated on the large holes)
Frosting/Decor Ingredients:
16 oz (2 sticks) cream cheese, softened at room temp
1 stick (8 Tbsp or 113 grams) of butter, softened at room temp
2 cups powdered sugar
1½ cups walnuts, toasted on a skillet and coarsely chopped
To get the recipe :http://natashaskitchen.com/2015/09/08/classic-carrot-cake-video-recipe/
Carrot Cake Day
Carrot Cake has been made since the Middle Ages, when sugar and other sweeteners were rare and very expensive, and so people used sweet vegetables to flavor their puddings. This technique became practically obsolete for several hundred years, but resurfaced in the 20th century. 
During World War II, the British government rationed many luxury foods and household staples including sugar.
To appease the nation's sweet tooth, the Ministry of Food promoted recipes for carrot puddings, carrot-filled pies, and carrot cakes. Today, many families in the UK still serve carrot cake on Christmas Day! Carrot cake is much healthier than many other baked goods. A traditional recipe calls for carrots, raisins, walnuts, and brown sugar. Enjoy a slice 
 Article Source :https://www.daysoftheyear.com/days/carrot-cake-day/