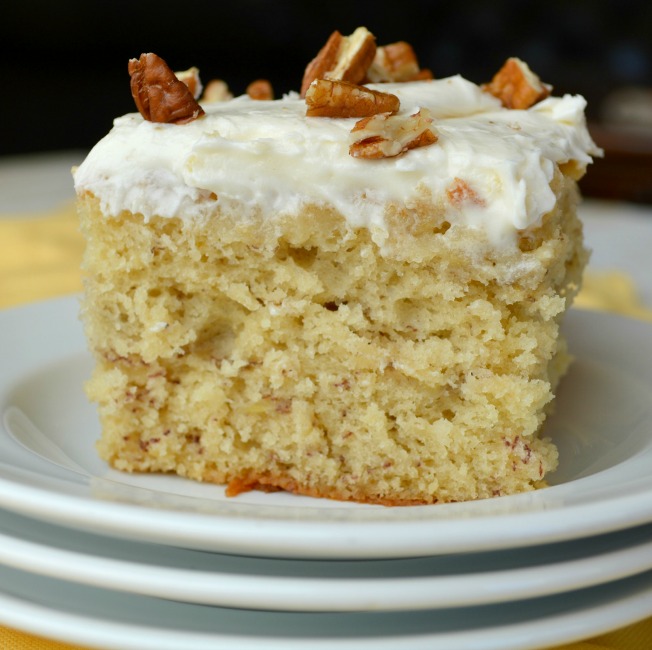 I love to bake cake just like all you fellow bakers so I wanted to look for some new recipes that we both would love to make for that special occasion or just to have with that cup of treat , that weekend treat so how about this amazing recipe for a Banana Cake With Cream Cheese Frosting.. so yummy looking
.. I found the cake  recipes from a wonderful website called gonnawantseconds.com which is owned by Kathleen Smith who is honoured  for us to share this recipe with you all
Here is a excerpt from Kathleen about this recipe which is on the website .. thanks for sharing such a wonderful recipe with us
To find the full recipe please use the link below
Here's a recipe for simple, homey banana cake that I absolutely love!

This cake is so delicious that the first time I made it, I couldn't even get a photograph of it.

My family ate it so quickly that it didn't even get served on plates….it was devoured straight out of the pan!

What a bunch of barbarians! But hey, I guess, they're my barbarians…..LOL.

This cake is moist, deliciously tender and fairly fluffy.

It's obviously much lighter than a typical heavy banana bread, but not as light as, say, a chiffon cake.

I think the photo gives you a good idea of the texture.

It makes a great snack cake, breakfast treat, or sweet end to a casual meal.

It's also wonderful for potlucks.  It makes a generous 9X13 size pan.

If you do bring this to a potluck, however, consider making 2 cakes because its soooo delicious, it will be gone before you know it!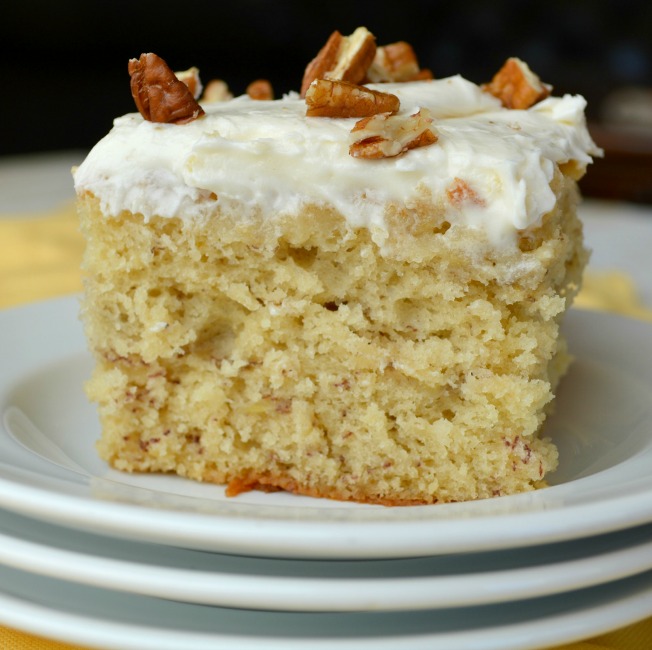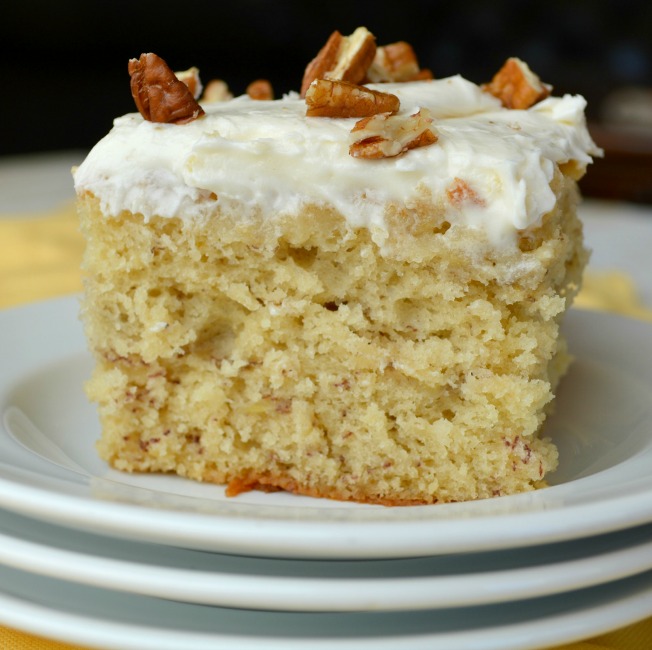 To Get The Full Recipe :http://www.gonnawantseconds.com/2014/09/banana-cake-with-cream-cheese-frosting/