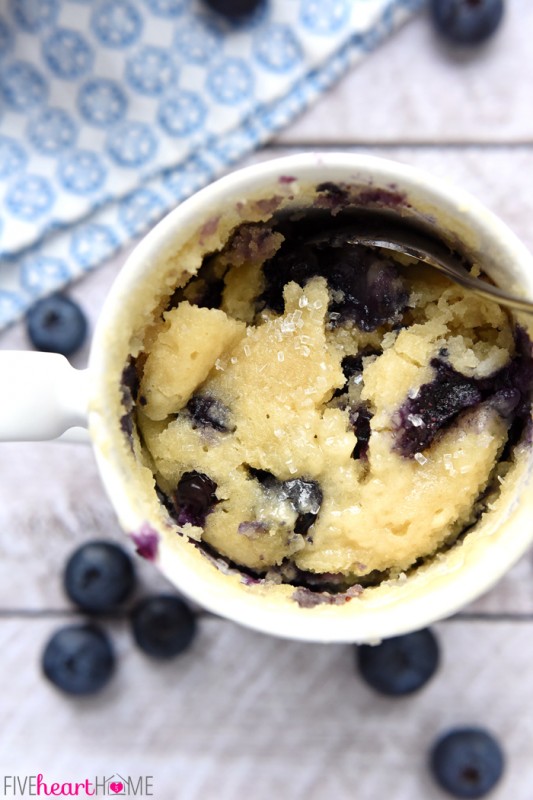 I love easy to make desserts so what is easier than a mug cake that is made in the microwave , So I wanted to find you all some amazing recipes that I just know you will love to give a try .. so how abut this Blueberry Muffin Mug Cake.. it looks so delicious doesn't it
A warm, cake-like blueberry muffin is what you need for tomorrow morning's breakfast. Five Heart Home refers to this berry-bursting recipe as the "Cliff Notes" version of a cake, meaning it's ready in minutes and only requires a few ingredients.
Enjoy a fresh, warm, blueberry muffin in a mug that's ready in minutes with this simple-to-make, bursting-with-berries, Blueberry Muffin Mug Cake!
A great recipe from Five Heart Home  website , thanks for sharing it with us
Here below is  the link to the full recipe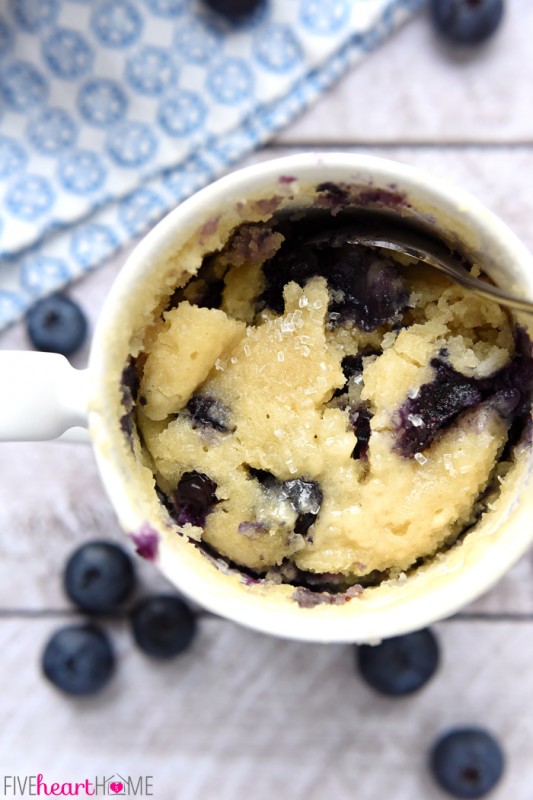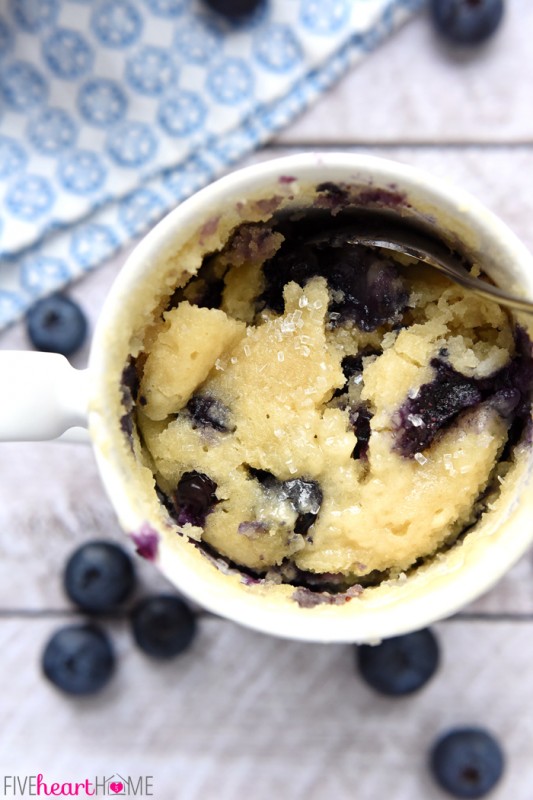 To Get The Full Recipe :http://www.fivehearthome.com/2015/05/19/blueberry-muffin-mug-cake/