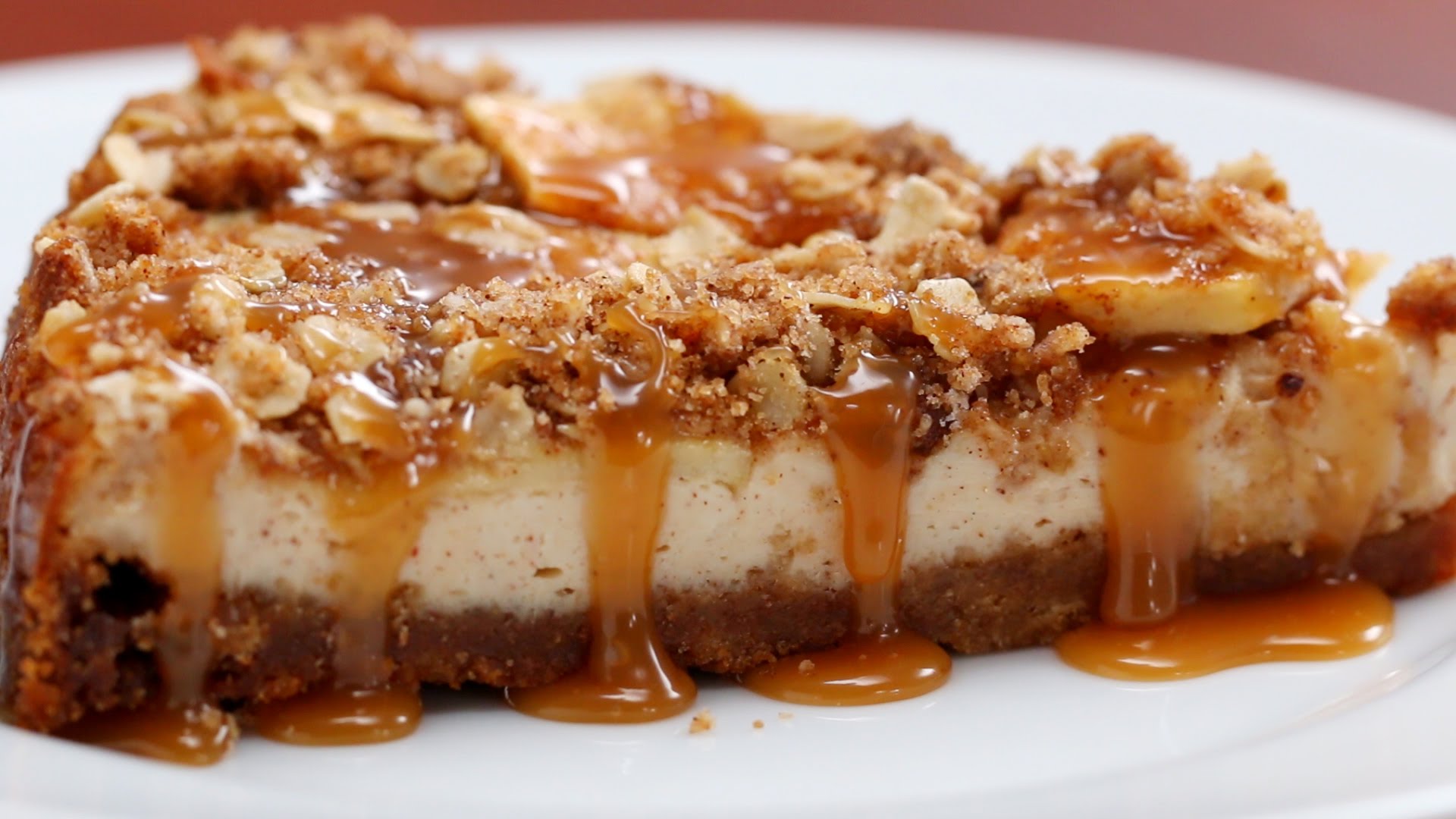 Cheesecake is still a popular dessert to make for any occasion really , a creamy delicious dessert that has many flavours .. so when I came across this caramel apple crumble one I was hooked by it's name and also that it is easy to make by following the video tutorial below
This great recipe is brought to you by tasty on YouTube , thanks for sharing this recipe with us
Here below is the recipe and the video tutorial to watch both from the YouTube channel
CARAMEL APPLE CRISP CHEESECAKE
Serves 12
INGREDIENTS
Crust
2 cups graham cracker crumbs
⅛ cup brown sugar
⅓ cup butter, melted
Filling
16 ounces cream cheese, softened
¼ cup brown sugar
¼ cup white sugar
2 tablespoons cornstarch
1 teaspoon cinnamon
¼ teaspoon ginger
1 teaspoon vanilla extract
2 green apples, peeled and thinly sliced
Topping
¼ cup rolled oats
¼ cup flour
¼ cup brown sugar
1 teaspoon cinnamon
2 tablespoons butter, melted
Caramel sauce
PREPARATION
Preheat oven to 350°F/180°C.
In a bowl, mix the crust ingredients. Press into the bottom of a greased 8-inch springform pan. Bake for 5 minutes.
In another bowl, mix all the filling ingredients except the apples. Spread over the graham cracker crust, then layer the apple slices on top.
In another bowl, mix all the topping ingredients except the caramel, and sprinkle evenly over the apple layer. Bake for 30 minutes.
Drizzle on caramel sauce.
Enjoy!