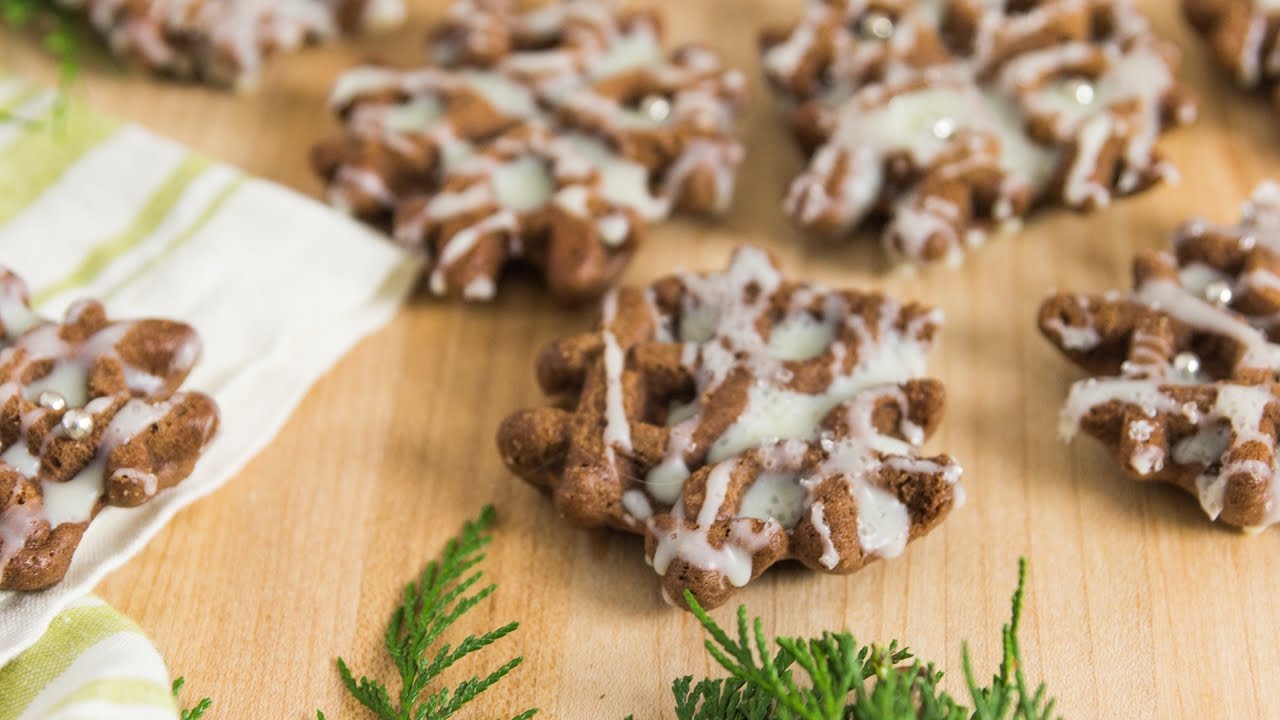 I love baking around the Holidays either for my family and friends or to make to give to someone special as a homemade present so I want to find you some recipes that I think you may enjoy making too, so how about these Chocolate Waffle Cookies, that I just know you will love to make .. just look at how good they look I could not resist thinking about making them , how about you ?
This great recipe has been brought to you by The Gray Boxwood  on YouTube, thanks for sharing this recipe with us
Here below is the recipe and the video tutorial to watch both from the YouTube channel
FOR THE COOKIES
– 1 cup butter, melted and slightly cooled
– 1 1/2 cups sugar
– 4 eggs
– 1 teaspoon vanilla extract
– 2 cups flour
– 1/2 cup cocoa
– 1 teaspoon salt
FOR THE GANACHE
– 1/4 cup white chocolate chips
– 1/2 cup heavy cream
FOR THE COOKIES
Preheat waffle iron.
In a large bowl, mix together the butter, sugar, eggs and vanilla.
Sift in the flour, cocoa and salt. Mix until no dry streaks remain.
Grease the preheated waffle iron and spoon in heaping teaspoons of batter. Depending on size of waffle iron, 2-4 can be made at a time. Let bake until crispy on the edge but soft in the center, 2-5 minutes depending on the waffle maker. It could take a few tries to figure out baking time.
Remove cookies and continue greasing and baking. While baking, make white chocolate ganache.
FOR THE GANACHE
Heat heavy cream until it just comes to a boil. Then pour over white chocolate.
Let sit 1-2 minutes and stir until smooth.
Drizzle over cooled waffle cookies.
Sprinkle with sanding sugar or decorative sugar and enjoy!
Makes 36-40 cookies