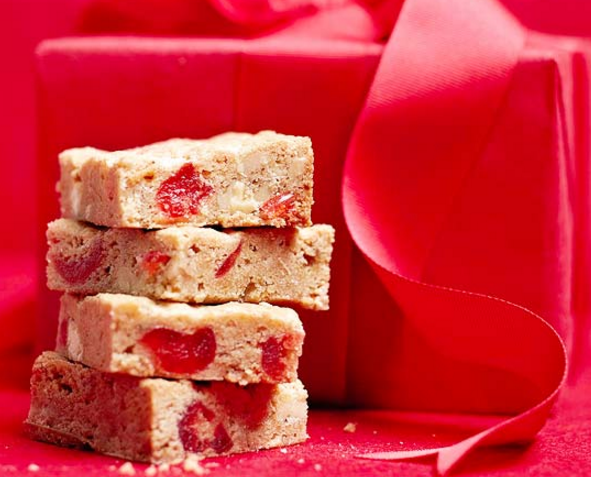 Welcome to 24 days Of Christmas Baking .. a count down to baking wonderful recipes for the family and friends to enjoy 
I love Christmas baking so I wanted to find you some recipes that I think you may love and share one with you each day ..
 Day 11

 ….

Christmas Blondies

Love these blondies they look so good don't they ?, a really great Christmas bake that I am sure you will love,great to have with a mug of latte after coming back from Christmas shopping .. putting your feet up and relaxing in style with a blondie and a hot drink

This great recipe has been brought to you by bhg.com website ,thanks for sharing this recipe with us

Here below is an excerpt about this recipe from the website .. happy baking
Why eat fruitcake when all the best ingredients of the Christmas classic — brandy, candied cherries, and walnuts — can be enjoyed in our bite-size Christmas cookies. Give the cookie bars as gifts, or prepare them for your next Christmas cookie exchange.