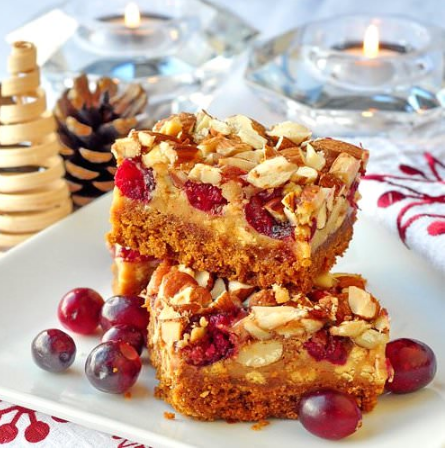 Welcome to 24 days Of Christmas Baking .. a count down to baking wonderful recipes for the family and friends to enjoy 
I love Christmas baking so I wanted to find you some recipes that I think you may love and share one with you each day ..
 Day 15

….

 Cranberry White Chocolate Magic Cookie Bars 

As soon as I found this recipe I just knew I had to share it with you today being day 15 baking for Christmas as magic bars are good and these cranberry and white chocolate ones certainly will put a smile on your family and friends faces this festive season .. so come on lets make some of these bars

This great recipe has been brought to you by  rockrecipes.com website ,thanks for sharing this recipe with us

Here below is an excerpt about this recipe from the website   .. happy baking
Cranberry White Chocolate Magic Cookie Bars – a differently delicious take on one of the easiest and quickest bar cookies ever invented. The tart pop of the cranberries works well with the sweet white chocolate and the crunch of the toasty almonds. A perfect Holiday baking recipe.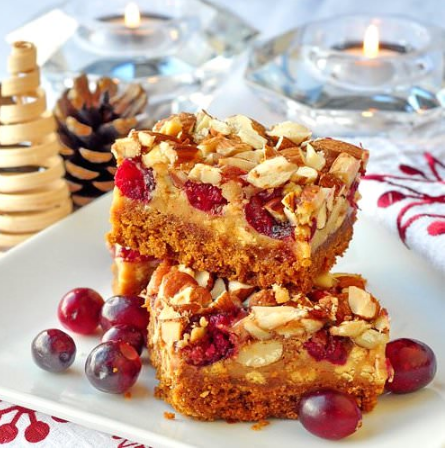 Photo Source