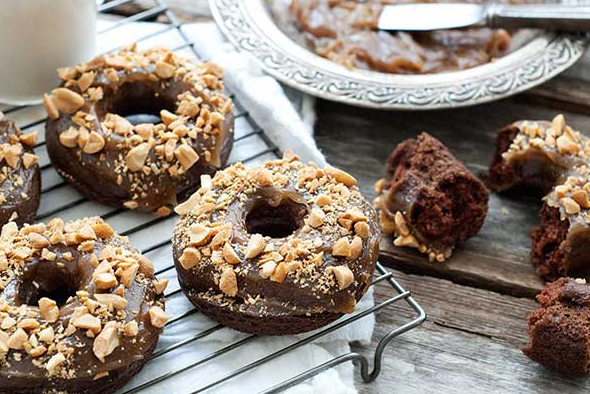 I am often asked to find recipes that are gluten or dairy free, so I have been looking around for some recipes to share with you and I found a few that I know you will love like these Chocolate Peanut Butter Doughnuts that looks so amazing great to have with that hot drink .. yummy
It can be difficult at times to find recipes that are allergy free so I was so pleased to find this one for you that has been adapted
This great dessert recipe is brought to you by simplygluten-free.com website, thanks for sharing it with us
Here below is an excerpt from the website about this dessert
There are just some things that were destined to go together – things that, while fabulous on their own, when combined increase in fabulocity by tenfold. Chocolate and peanut butter are a perfect example of this.

And when you turn chocolate and peanut butter into gluten free doughnuts, well I would say that that fabulocity increases even more! Especially when you can make these doughnuts in less than twenty minutes.

These doughnuts are chocolaty, light, and fluffy and the glaze is sweet and peanutty and then topped with salty, crunchy peanuts – need I say more?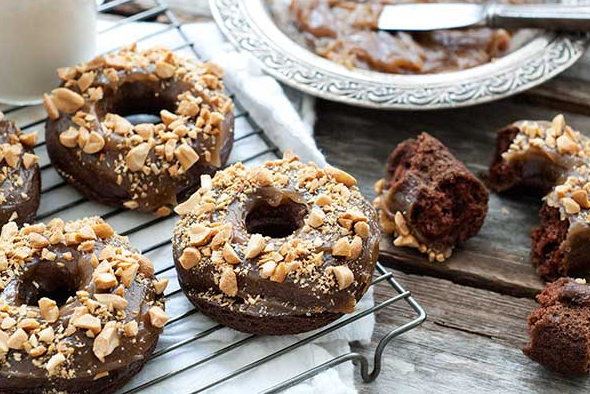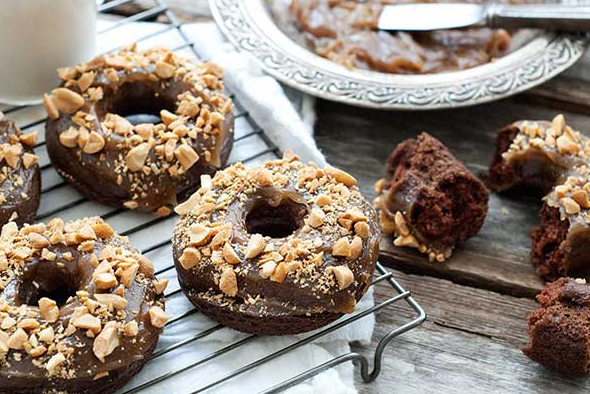 To Get The Recipe :https://simplygluten-free.com/blog/2014/07/gluten-free-chocolate-peanut-butter-doughnuts-recipe.html