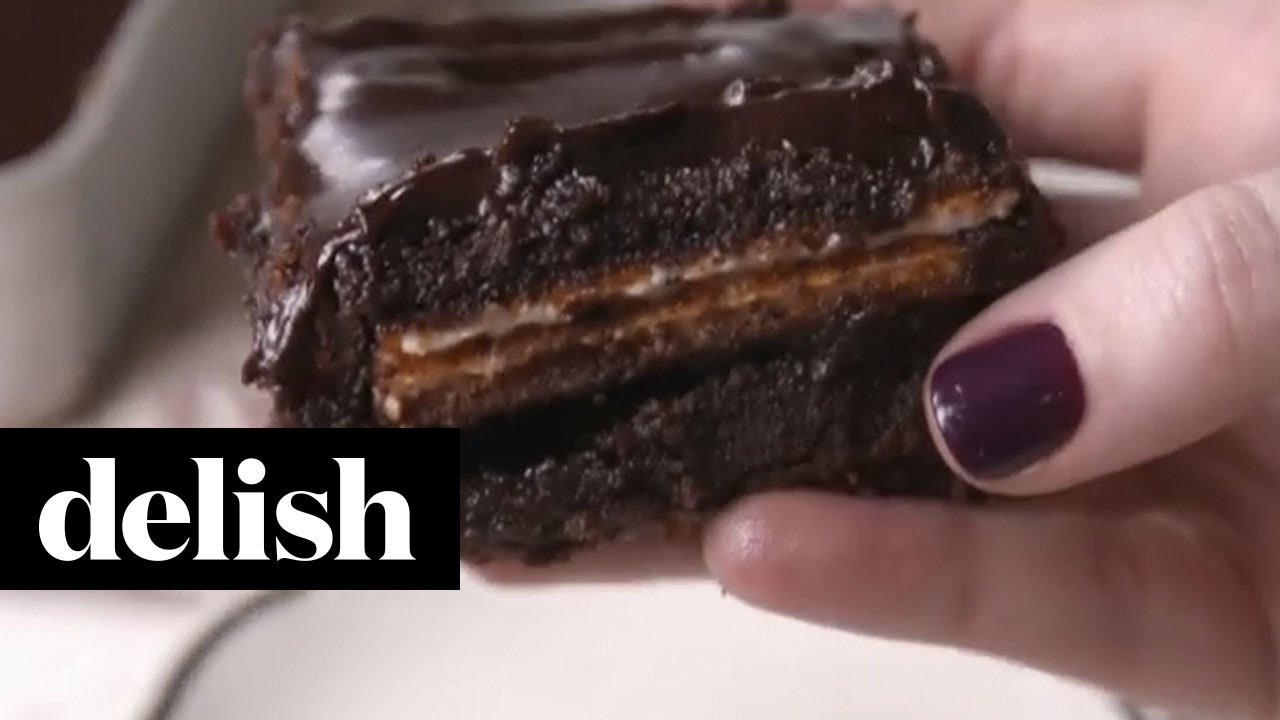 Really lovely brownies to make, so when I came across this recipe for kit kat brownies well I was hooked and just had to share this amazing recipe with you too, a great one to make over a weekend to enjoy over a mug of hot chocolate with you family
This great recipe has been brought to you by Delish on YouTuber, thanks for sharing this recipe with us
Here below is the recipe and the video tutorial both from YouTube
DIRECTIONS
1. Make the Brownies: Preheat the oven and prepare the brownie batter according to the package's instructions.
2. Grease the bottom and sides of an 8-inch by 8-inch baking pan with butter or cooking spray. Pour half of the brownie batter into the pan, then top with a layer of Kit-Kats, covering the batter completely. Top with the remaining batter.
3. Cook according to the brownie mix's instructions, or until a toothpick inserted halfway (just until you hit the Kit-Kat layer) comes out with a few crumbs—no gooey brownie batter.
4. Make the Ganache Topping: Heat the heavy cream in a medium-sized saucepan over medium heat. Once small bubbles start to form on the cream and it just starts to simmer, add the chocolate chips and turn off the heat, stirring to melt the chocolate. Once everything's combined and the chocolate ganache is smooth and glossy, pour it on top of the brownies. Set aside for 20 minutes to cool, then serve.
INGREDIENTS
BROWNIES
1 box brownie mix (plus any other ingredients the mix requires)
4 packages Kit Kat bars (or 1 box of Keebler Fudge Sticks)