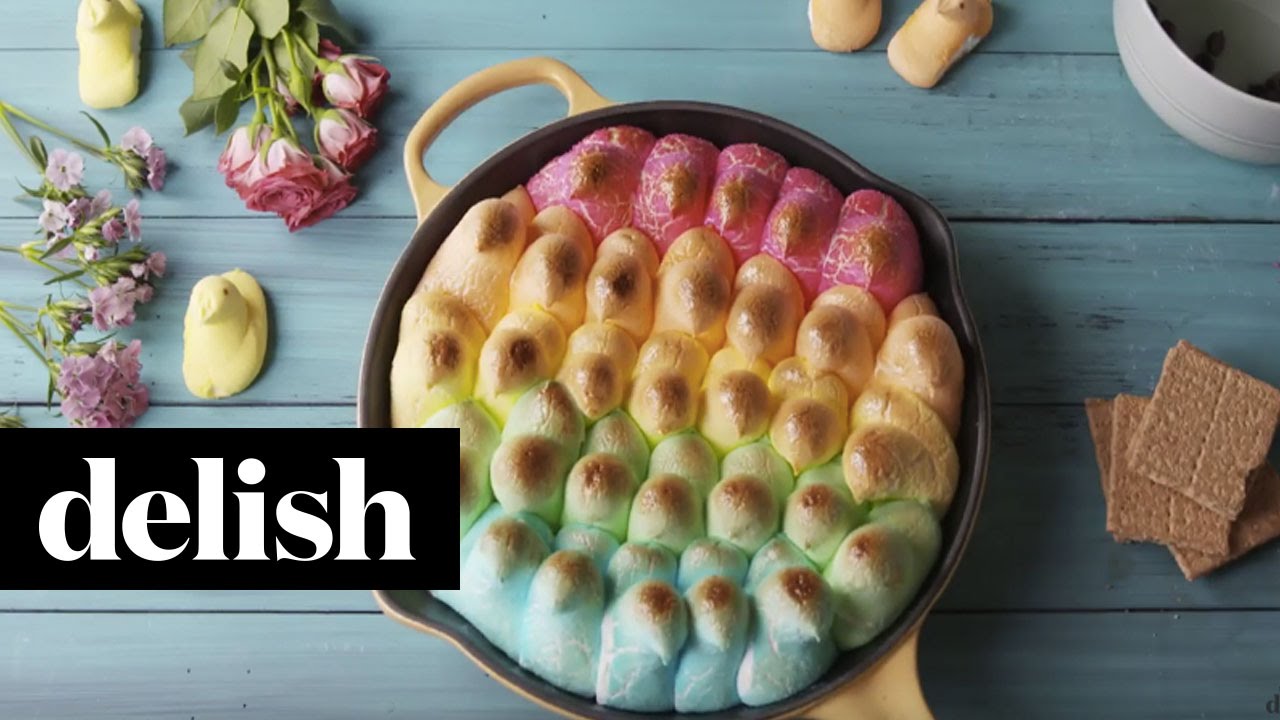 Here for you is a great dish to share with your family or friends over Easter so that you can have a great treat that you can enjoy together over the Easter Holidays, when I came across this recipe I was really impressed hope you like it too
This great recipe has been brought to you by Delish on YouTube, thanks for sharing it with us
Here below is the recipe and the video tutorial to watch both from the YouTube channel
DIRECTIONS
1. Preheat oven to 450 degrees F.
2. Heat heavy whipping cream in a microwave safe bowl for 30 seconds, or in a pot over medium heat until warm.
3. In a medium skillet, evenly spread out chocolate chips. Pour warmed whipping cream over the chips. Arrange Peeps in a colorful pattern atop.
4. Bake until golden brown, 8 to 10 minutes.
INGREDIENTS
1/2 c. heavy whipping cream, warmed
2 c. semi-sweet chocolate chips
3 to 5 packages of Peeps, mix and match colors to your liking
Graham crackers, for serving