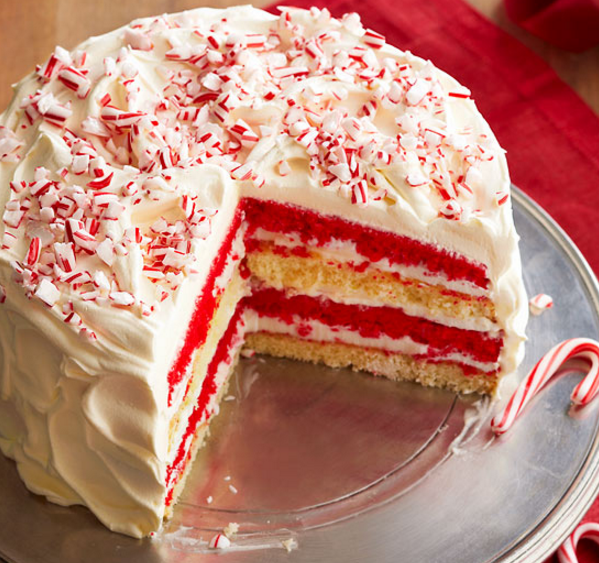 Welcome to 24 days Of Christmas Baking .. a count down to baking wonderful recipes for the family and friends to enjoy 
I love Christmas baking so I wanted to find you some recipes that I think you may love and share one with you each day ..
 Day 9

 …. 

Peppermint Dream Cake 

I love the look of this wonderful peppermint dream cake it certainly will be the center of any Christmas party that is for sure, I had to share it with you as I though it is so festive and amazing looking , I think I will be making this cake for my family and friends too

This great recipe has been brought to you by bhg.com website ,thanks for sharing this recipe with us

Here below is an excerpt about this recipe from the website .. happy baking
This gorgeous cake will be a showstopper at any holiday party. Topped with delicious crushed candy canes, the red and white cake layers also mimic a candy cane's signature stripes.