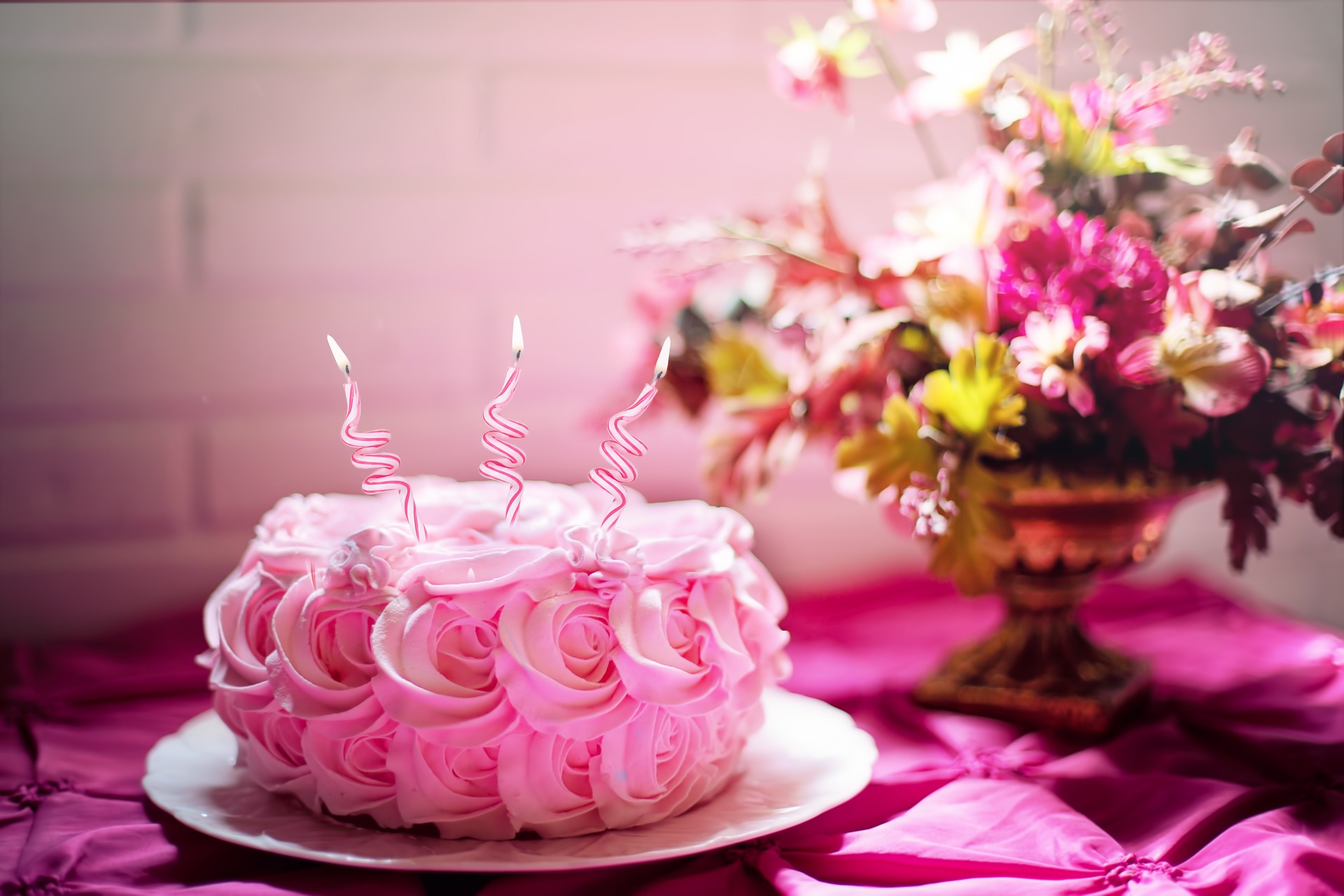 This Pink Rose Swirl Cake is a beautiful pink and scrumptious cake with light pink and perfect rose frosting. The cake is less sweet in taste with delicious buttercream icing and it works well for Valentine 's Day, Mother's Day, or a birthday event. It is easy to make and it's the perfect cake that everyone is going to love this in your surroundings. The recipe of the cake is simple and quick, you can find the ingredients in your kitchen cupboard or fridge. The cake can be served to eight members.
This is the cake I made for Mother's Day and my mom really loved this cake. The smile on my mother's face after seeing this beautiful cake was adorable. Not only my mother, but everyone at home loved this cake recipe. I suggest you try this cake at a birthday party or any special event.
This Pink Rose Swirl Cake can be served on a plain plate or as a dessert. The cake is so perfect and complete that you do not need to add the extra dressing. You have the liberty to attach attack edible beads in the rose frosting; the cake will look fancier and magnificent.
Ingredients for this Pink Rose Swirl Cake
Chocolate crazy cake base
3 cups all-purpose flour
2 cups granulated sugar
6 teaspoons cocoa powder
2 teaspoons baking powder
1 teaspoon salt
2 cups water
10 tablespoons vegetable oil
2 tablespoons distilled white vinegar
2 teaspoons vanilla extract
Buttercream Frosting
5 large egg whites
1 cup plus 2 tablespoons sugar
Pinch of salt
1 pound (4 sticks) unsalted butter at room temperature
1 1/2 teaspoons pure vanilla extract
Recipe for this Pink Rose Swirl Cake
Chocolate Crazy Cake Recipe
Preheat oven at 350 F, grease and line 9" of springform baking pan. In a bowl, sift flour, cocoa powder, baking powder, salt and sugar. Then add water, vinegar, oil and vanilla until it becomes evenly mixed. Divide batter into two baking pans and bake them in the middle rack for 35 minutes. Insert the toothpick in the cake and check if it is properly cooked. Set aside for 20 minutes. Remove the cakes on a wire rack and place them in the freezer for thirty minutes to prepare the frosting.
Pink Rose Swirl Cake Frosting
Take a heatproof bowl and mix egg whites, sugar and salt in a bowl, at simmering water pan. Whisk until mixture becomes warm, smooth and sugar is dissolved. Then attach the bowl with an electric mixer with medium to high speed and whisk it about 10 minutes until it becomes glossy and completely cool.
Switch on the electric mixer at medium-low speed, add some butter and beat it well by adding butter little by little. Then add vanilla and whisk it for 2 minutes at low speed until air bubbles are completely removed and frosting becomes smooth.
You can add gel paste food color to the buttercream and you can also add single shade or multiple food colors for the experiment.
Lay one cake base on a rack and apply cream frosting on it of about 5mm thick. Place another layer on it and cover the whole cake with buttercream, making all of its sides smooth. Put the rest of the buttercream in piping with star nozzle like Wilton 2D. Make the rose-shaped designs on top of the whole cake and fill all gaps.
Enjoy the beautiful and delicious pink rose swirl cake!
Check these links to see other recipes of pink rose swirl cake:
https://www.sugarandcrumbsmixingitup.co.uk/pink-lemonade-rose-cake/
http://sayitwithcake.org/pink-rose-swirl-cake/
http://brighteyedbaker.com/2013/02/01/confession-107-im-a-lousy-cake-froster-chocolate-rose-cake/