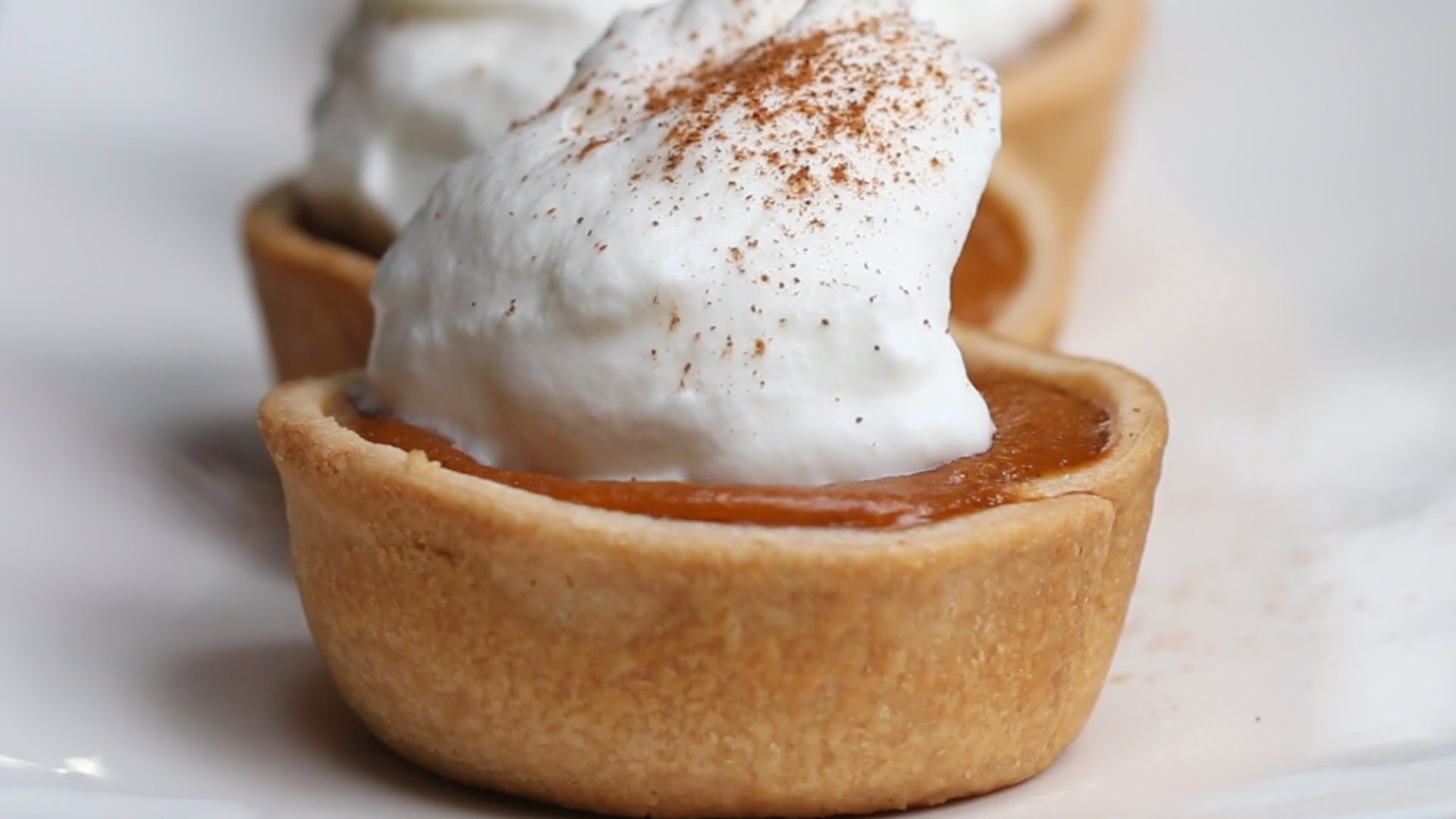 If you love pumpkin pies then why not have a go at making these pumpkin pie bites, they would be just perfect for that party .. they look so yummy don't they?
This great recipe has been brought to you by Tasty on YouTube, thanks for sharing this recipe with us
Here below is the recipe and the video tutorial both from the YouTube channel
PUMPKIN PIE BITES
Serves 12
INGREDIENTS
1 15-ounce (425 grams) can pumpkin puree
1 12-ounce (354 ml) can evaporated milk
¾ cup sugar
1 teaspoon cinnamon
¼ teaspoon ground cloves
½ teaspoon ground ginger
½ teaspoon salt
2 eggs
2 refrigerated pie crusts
PREPARATION
Preheat oven to 350°F/180˚C.
In a bowl, mix the dry ingredients thoroughly.
Add the eggs and pumpkin, and mix.
Gradually add the evaporated milk, mixing constantly.
With a jar lid, cut 12 4-inch circles out of the pie crust. Press into each of the cups of a greased muffin tin.
Pierce the bottoms of the crust gently with a fork.
Fill each pie crust to the top with filling.
Bake for 20-30 minutes, until top of crust becomes golden brown.
Enjoy!