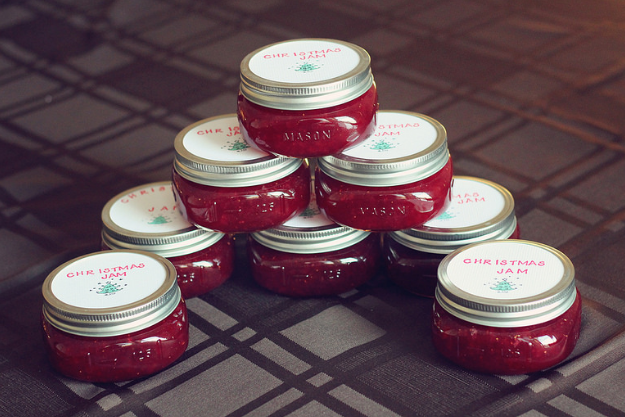 Welcome to 24 days Of Christmas Baking .. a count down to baking wonderful recipes for the family and friends to enjoy 
I love Christmas baking so I wanted to find you some recipes that I think you may love and share one with you each day ..
 Day 14

 ….  

Christmas Jam 

I totally love this recipe as you can make it so easy as you will see I love to put it into small mason jars to give as presents for Christmas, my family and friends love it so I just had to share this amazing recipe with you all
Christmas Jam 
 Ingredients 
1 cup fresh cranberries
1-16oz. pkg. frozen strawberries, thawed
2 cups sugar
Put cranberries in blender or food processer. Cover and chop by pulsing.

Empty into a sauce pan; add strawberries (can slice if needed) and bring to a boil.

Add sugar and boil until thickened. Pour into hot, sterilized  mason jelly glasses and seal.
This recipe can be doubled, just use a larger pot.