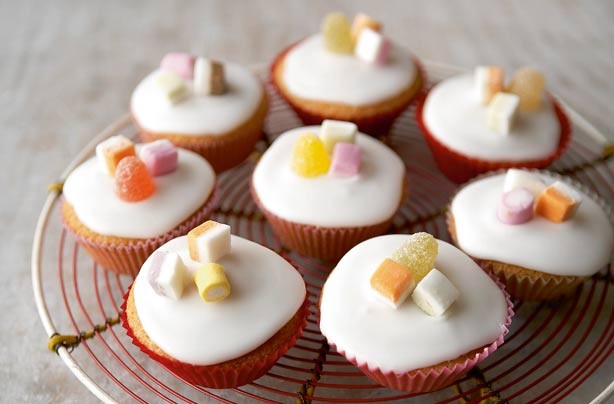 I really love making fairy cakes with my Grandchildren so I thought this was a good recipe to share with you all
I want to set up a group of easy baking recipes to make with kids or older children can make by themselves as I love to get in the kitchen with my Grandchildren, there  are many great recipes out there that you can make together from simple all-in-one cakes and you can decorate them together to easy  tray bakes and biscuits so I really hope to find you some great recipes
Here below is an excerpt from the website about baking together with children
Baking isn't just about getting a yummy treat  it also teaches little ones important life skills. Get them to help you measure out ingredients to practice their counting and grasp of weights and measures. Wet ingredients help foster interest in volume and of course there's the timing of each bake too. Kids will love counting down the minutes until they can bring their homemade bakes out of the oven and this is the best way we know of getting our kids to sit quietly and watch a timer! If you have slightly older children then you could let them take the baking from the oven themselves, making sure they use oven gloves and go carefully, to teach them about heat safety.  
This particular recipe has been brought to you by goodtoknow.co.uk, thanks for sharing it with us, this recipe comes with a video tutorial too
Here is a n excerpt about these cakes
Mary Berry's iced fairy cakes are so easy to make using store cupboard ingredients and they area ready in 30 minutes! This easy recipe shows you how to make a batch of 12 simple fairy cakes and how to decorate them with a simple icing and sweets. Get the kids to help you make these tasty fairy cakes; they can learn how to crack eggs and make smooth icing to drizzle on top of your mini sponges. This recipe couldn't be easier, but comes out perfectly every time – and everyone loves a fairy cake! These fairy cakes make the perfect birthday treat, party food or food gift for friends, family and little ones. Mary Berry's iced fairy cakes recipe is taken from one of her most famous books, Mary Berry's Baking Bible.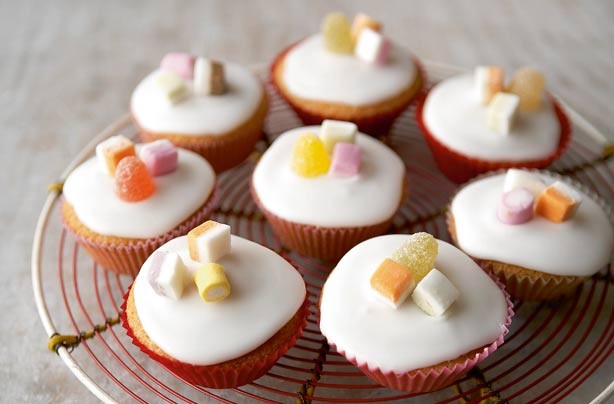 To get the full recipe please use the link below
http://www.goodtoknow.co.uk/recipes/430522/Mary-Berry-s-iced-fairy-cakes