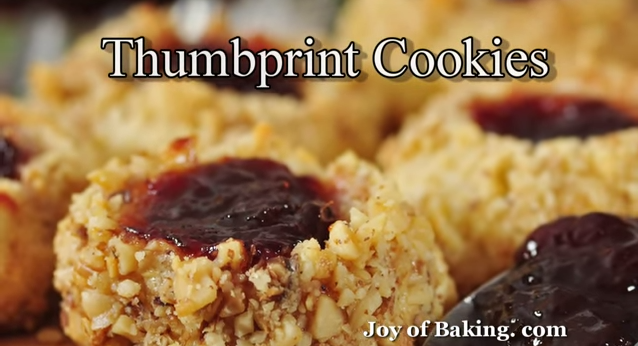 A really yummy moreish cookie that is bound to be a hit with family and friends , a great get together cookie that is great mid morning with a cuppa or a afternoon treat… you could even make some to give as a present , a truly lovely cookie .. take a look at the video tutorial to see how to make them x
Screenshot Source
Here is am excerpt from  Stephanie Jaworski of Joy of baking has to say about these cookies
Thumbprint Cookies are a very popular holiday cookie. They are made with a shortbread-like dough that is formed into balls and then rolled in either finely chopped nuts or dried coconut. The name 'thumbprint' comes from the fact you use your "thumb" to make an indentation into each ball of dough and then fill it with jam.
Click the link below to see how to make these cookies
Originally posted 2014-11-19 12:28:27.