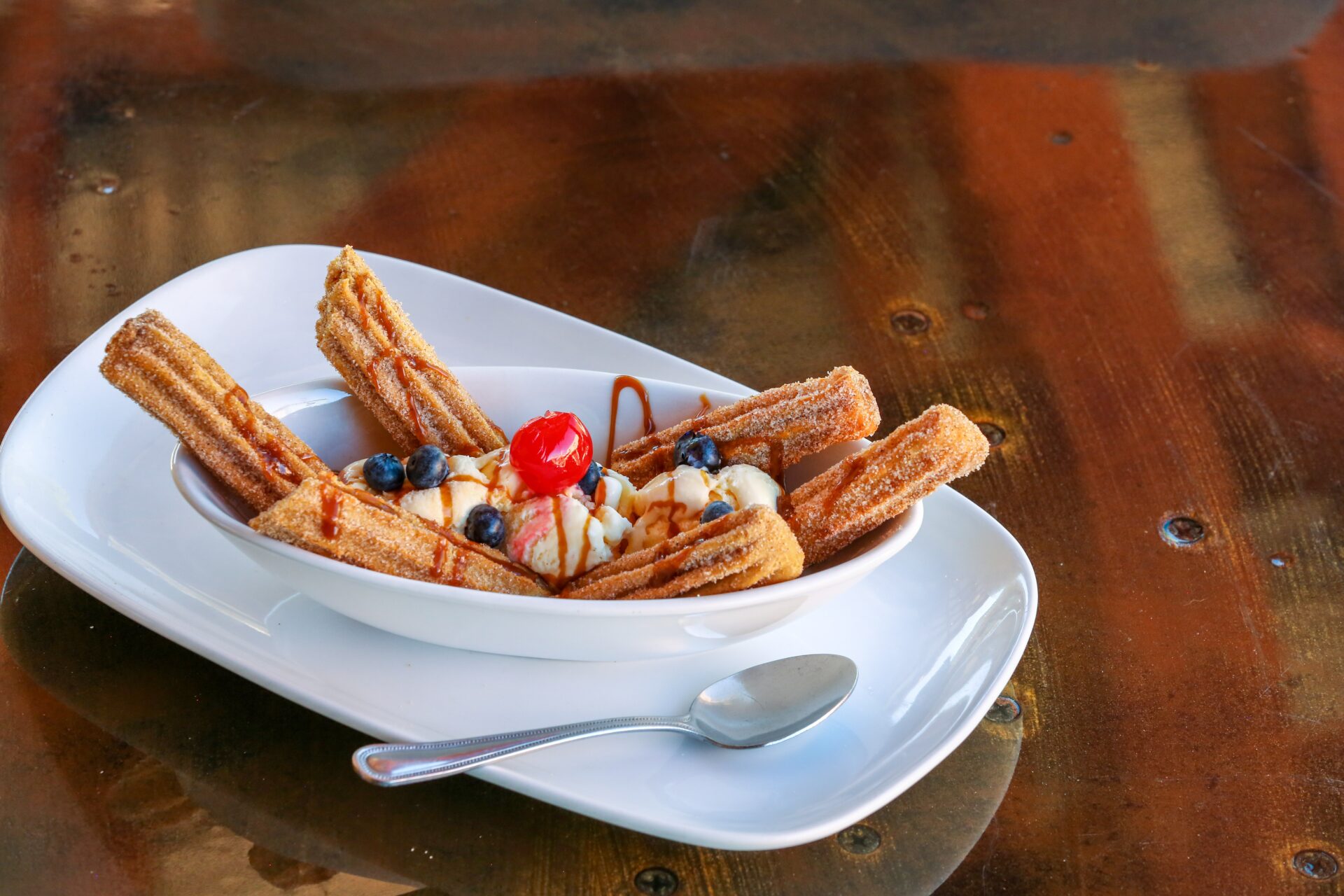 Churros are a traditional food in Spain, Mexico, and Portugal. But they're now becoming more and more popular in the US. It's not surprising though because even the basic churros are very delicious. But this improved recipe will make you weak for more.
The recipe is a bit complex, but I promise you it's worth it. There's no way anybody would say they don't like it. I can safely say that everyone that I've cooked this for was grateful for it.
It's especially good for special occasions, family gatherings, and similar. The people that are there usually have a special place in your life. Those are the people that you want to make happy. This recipe can help you in that regard.
You'll need a total of 45 minutes to fully cook this recipe. But the good news is that it's viable for up to 8 servings. That should be more than enough for a tight family gathering. Even for some special occasions.
But it's not very hard to make more. All you need to do is proportionally add more ingredients and you'll end up with more churros.
I've made this for many special people in my life. But the ones who were most excited for it are my kids. Due to the time it takes to cook it, I don't cook it very often, but that makes them even happier when they see it ready.
Ingredients for Dulce de Leche Churros
1 cup flour
2 tablespoons sugar
½ teaspoon baking powder
¼ teaspoon salt
1 cup of water
4 tablespoons butter
1 teaspoon vanilla extract
3 eggs
1-1/2 cups vegetable oil
1 cup dulce de leche or Mexican cajeta
½ cup granulated sugar
1 teaspoon ground cinnamon
How to Make Dulce de Leche Churros
Take a small bowl, add flour, sugar, baking powder and salt, and combine them.
Take a medium-sized pot. Add water and butter in it. Then bring it to boiling temperature, or until the butter has fully melted. Then remove it from heat and quickly add the flour mixture with a wooden spoon, until it forms a ball. Then add vanilla and eggs, one at a time, and combine until the dough is soft.
Add the batter to a piping bag or a Ziploc bag with a corner cut off using a large star-shaped tip.
Heat the oil on medium high heat in a deep pan. Pipe the churros directly into the hot oil, so they are about 6 inches long and straight. Fry 4-6 churros at a time until they're completely golden. Then remove them from the oil and place them on a plate lined with paper towels to remove the excess oil. Repeat the process until you've used up all the batter.
Use a wooden skewer and make a hole on the inside of the churros. Then, using a piping bag with a long round top, fill the churros with dulce de leche or Mexican cajeta.
Combine the sugar and cinnamon and roll the churros in this mixture.
To see other recipes for Dulce de Leche Churros, check out:
Recipe for Churros Filled with Dulce de Leche from Tablespoon.com
Recipe for Dulce de Leche Churros from Tastemade.com
Recipe for Churros Filled with Dulce de Leche from Elmondo Eats