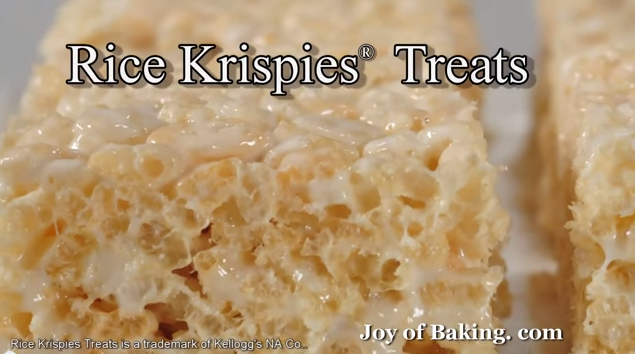 We all love rice krispies cakes and these will be just the same , a great recipe to make with the children as they love these treats so much and will be more than happy to help to make these with you  as they are so moreish.. so why not have a go at making these fab treats x
here is a excerpt from Stephanie Jaworski of Joy of baking says about these rice krispie treats
Krispies Treats. It is the busy mother's dream; ten minutes at the most and you are done. Just mix together rice cereal with melted marshmallows and butter (or margarine). And the best part is that both kids and adults love this candy-like square, with its sweet flavor and crispy texture.
Click the link below to see how to make these sweet treats
Originally posted 2014-11-07 16:11:36.