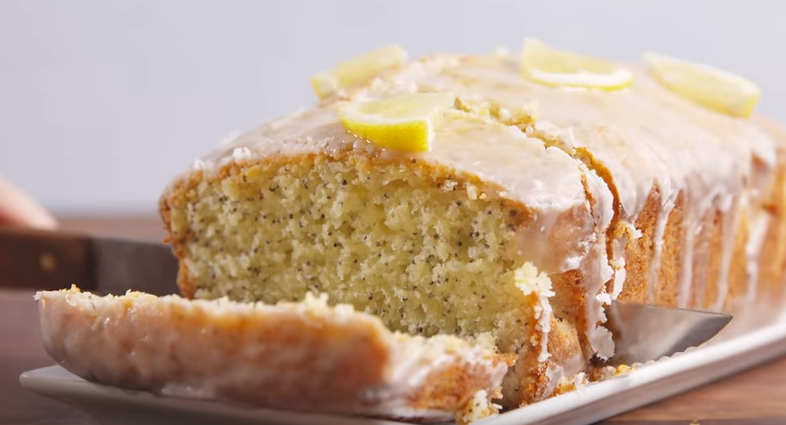 I love looking for some new recipes for you all especially new ones that I find on YouTube as visual recipes are so much better I think so How about this one for Lemon Poppyseed Bread by Delish a really great recipe that I hope you give a try
Thanks for sharing this recipe with us
Here below is a list of the ingredients you will need and the recipe
INGREDIENTS
1 2/3 c. all-purpose flour
3 tbsp. poppy seeds
1 tsp. baking powder
1/4 tsp. baking soda
1/2 tsp. kosher salt
1/2 c. butter, softened
1 c. granulated sugar
Zest of 2 lemons
3 large eggs
1/2 c. yogurt
1/4 c. skim milk
Juice of 1 1/2 lemons, divided, plus small wedges for serving
1 tsp. pure vanilla extract
2 c. powdered sugar
DIRECTIONS
1. Preheat oven to 350° and grease a 9"-x-5" loaf pan with cooking spray. Line pan with parchment paper and grease parchment paper with cooking spray.
2. In a medium bowl, whisk together flour, poppy seeds, baking soda, baking powder, and salt.
3. In a large bowl using a hand mixer, combine butter, sugar, and lemon zest and beat until light and fluffy. Add eggs one at a time, mixing well between each addition. Add yogurt, milk, 1 tablespoon lemon juice and vanilla and mix until fully incorporated.
4. Add flour mixture to the egg mixture in 3 additions, stirring at low speed between each one. Stir until batter is just combined, then pour batter into prepared pan and bake until the loaf is golden and a toothpick inserted into the center comes out clean, 50 to 55 minutes.
5. Let loaf cool in pan for 15 minutes then carefully transfer to cooling rack to cool completely.
6. When the loaf has cooled, whisk together powdered sugar and remaining 2 tablespoons lemon juice to make glaze. Pour over loaf and garnish with lemon wedges.