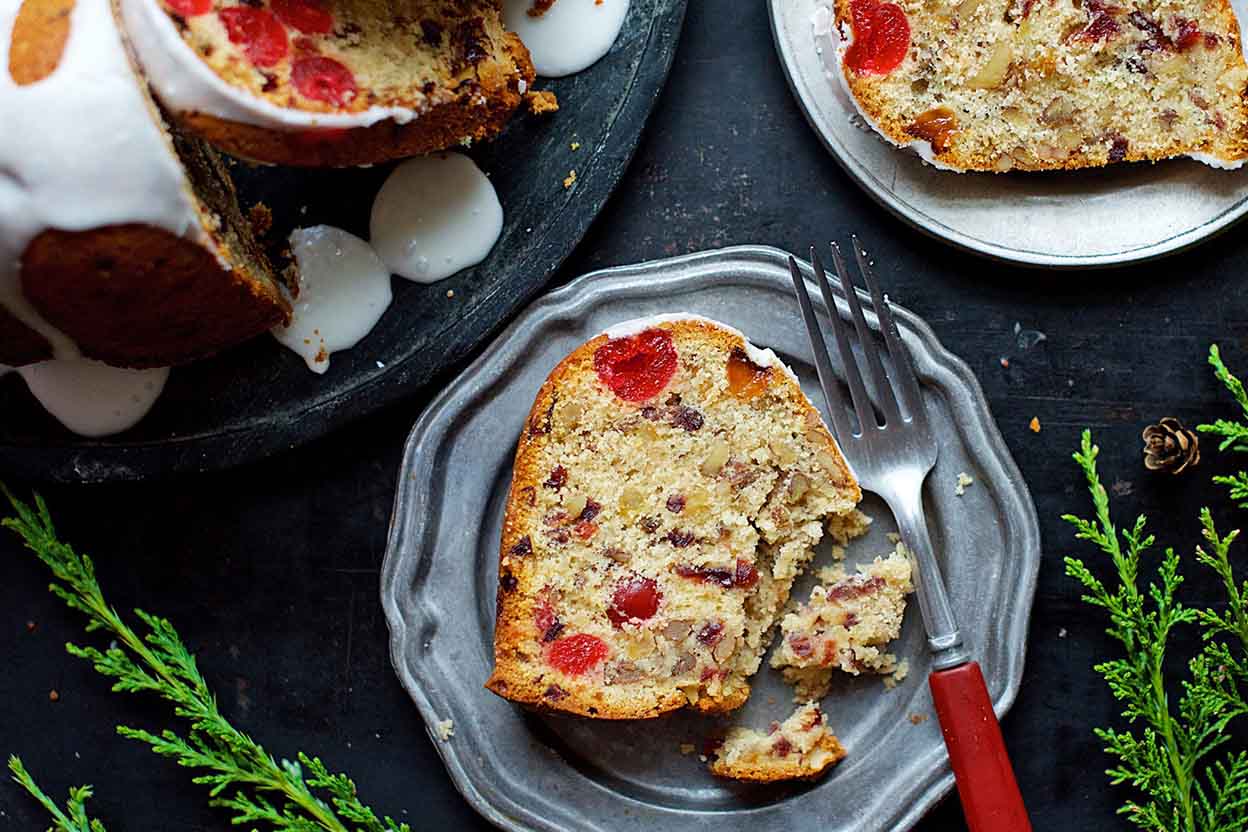 I love a good fruitcake so I was so pleased when I found this recipe for Orange Cranberry Nut Fruit Cake , a great cake to make for a weekend to have with a pot of tea I think .. so delicious looking so come on guys make one this weekend
This great recipe has been brought to you by kingarthurflour.comwebsite , thanks for sharing it with us
Here below is a list of the ingredients you will need to make this recipe
More of a cake with fruit than a traditional "fruitcake," this cake is stuffed with apricots, cherries, cranberries, and toasted nuts (in place of the usual fruitcake's citron and peel), then glazed with a sweetened orange juice syrup. Moist and nicely dense, it's a revelation to those who think they don't like fruitcake; and a nice change for aficionados of the typical dark, liquor-soaked loaf.
FRUIT
2 cups dried cranberries or orange-flavored dried cranberries; or Orange Jammy Bits
2 cups dried fruit blend or dried apricots, chopped; or Apricot Jammy Bits
1/2 cup water, cranberry juice, or brandy
1 3/4 cups candied red cherries
CAKE
1 cup unsalted butter
2 cups sugar
2 teaspoons baking powder
1 teaspoon salt
1/4 teaspoon orange oil, 1/8 to 1/4 teaspoon Fiori di Sicilia, or 1 teaspoon vanilla extract, optional
4 large eggs
3 3/4 cups King Arthur Unbleached All-Purpose Flour
1 cup orange juice
2 cups diced pecans or walnuts, optional*
*For enhanced flavor, toast nuts for 8 to 10 minutes in a preheated 325°F oven, until golden brown.
GLAZE
1/3 cup orange juice
1/3 cup sugar
ICING, OPTIONAL
3/4 cup confectioners' sugar
enough milk or water to make a thick but pourable icing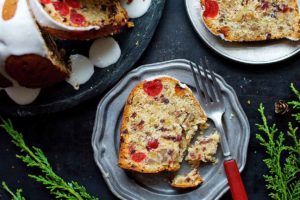 To get the full recipe please use the link below
https://www.kingarthurflour.com/recipes/orange-cranberry-nut-fruit-cake-recipe